When people think of a plant wall, many think of a wall of plants in a garden or outside a building, or a few plants hanging inside a house. But you can also imagine building a full-fledged plant wall inside your home! Today, there are plenty of options and tips for doing something different to brighten up your home. In this article, we will share some tips for wall plantings, both indoors and outdoors.
Wall Pots
One way to create a plant wall in the home is to make or buy pots for plants and stand them against the wall. It is therefore essential to have pots that can be placed horizontally against the wall or to build a scaffold that allows the pots to be fixed at an angle.
In terms of maintenance, this is the easiest plant wall. When replacing a plant, simply remove it from its pot and insert another plant.
Plant Cabinet or Shelf
For this tip, you don't have to buy much – provided you have a cupboard against the wall or have shelves hanging. This is a very simple but beautiful way to create your plant wall. Empty a cabinet or shelf and place a plant on each rack. You can make your own modifications, for example, painting all the pots the same color as the cupboards and shelves.
In the case of this plant wall, no special maintenance is required for the plants. The plants simply stand upright in their pots. Therefore, depending on your chosen plants, you can control plant maintenance.
Low Maintenance Indoor Plants
Plant walls are beautiful, but do you have time to give individual attention to every plant? One needs water once a week, another twice a week, and another only once every two weeks. And some plants need to have dead leaves removed or stems reworked.
If you don't have enough time, one solution is to choose low-maintenance plants. And if you forget to water, you don't have to overdo it with such types of plants; just do it a week later! Plants of this type include:
Aloe Vera
Cactus
English orchid
Mugwort
Ivy
Peperomia
Plant Hangers
Plant hangers come in many shapes and sizes. You can hang small or large wooden, steel, glass, or even rope plants. Rope plant hangers are very easy to make yourself. When it comes to plant hangers, you have to consider where to hang them. That means drilling holes. Not everyone is a fan of this solution. Because what if you get tired of hanging plants? Then you will have that hole in the ceiling.
As for maintenance, you can make it easier or harder, depending on your needs. Hanging plants can be hung in their pots, with a bit of soil if necessary. Plant hangers should be waterproof, so you can enjoy hanging them.
Light Incidence
Before installing a plant wall, you must know what type of plants you want to purchase. It is important to consider light incidence. For example, if you want to plant bromeliads on a plant wall, this is not very convenient on a wall that does not receive sunlight.
A low-maintenance plant will often tolerate a dark location. However, it is best to look at the specifications per plant so that you do not have to replace half of the plant wall after a few weeks only.
Outdoor Plant Walls
Outdoor plant walls are another fun option. It is like an updated version of an ivy wall. If you live in a place with a garden, you often have a larger plant wall to choose from than you see indoors, which opens up many possibilities.
Now, if you install such a plant wall in your garden, or even on the side of your house, you may wonder what kind of plants you can put there. Here is an overview of plants that survive outdoors and are suitable for such a plant wall:
Calluna
Lukox
Osmanthus
Ivy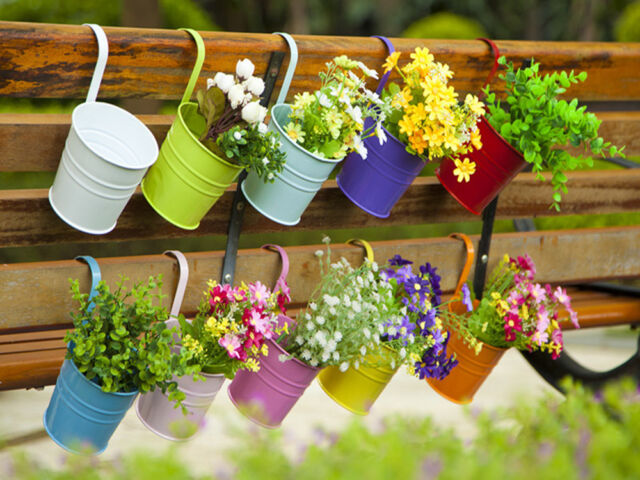 Let us know if these few tips have helped you in the comments below!