Which Tools to Choose for Gardening
A gardener, even a beginner, needs a minimum of gardening tools to work the soil and maintain his plants.
This equipment is intended to last a long time, so it is worth investing in good, manageable, and durable-quality tools. Starting with a few high-quality tools well adapted to the gardener is better than many tools chosen in haste.
Good tools must be adapted to the gardener's morphology: this is fundamental and can save many backaches and blisters!
However, even nowadays, it is not always easy to find relatively light tools adapted to female morphology.
Do not hesitate to explore several garden centers to find the right tool: the pleasure of gardening depends on it.
Gardening: basic tools
Tools for working the soil
The main tools are used to work the soil, plant, and maintain the plants.
Gardening begins with working the soil. For this, five tools are essential: a spade, a spade fork, a hoe, a claw and a rake.
Spade: Flat and with a long handle, it is mainly used for digging the soil, while the spade fork is used for spading.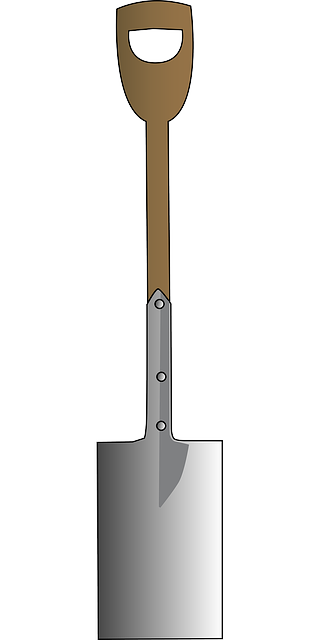 In most cases, the spade can replace the shovel.
Spade fork: with four flat tines and a long handle, it is the most suitable tool for digging, less tiring than the spade.
Hoe: with a flat edge and a long handle, it is used for hoeing (breaking up the soil crust) and weeding (removing weeds).
Initially, you can do without the weeder and use the hoe for hoeing and weeding.
Claw: With four curved tines and a long handle, the claw is used to loosen and crumble the soil after the spade and before the rake.
It is also used to pick up roots and to bury compost or fertilizer.
Rake: the basic and essential model is a straight-tined rake, which is used to remove stones and plant debris, as well as to refine the surface layer of the soil.
Planting tools
A garden dibber is a conical tool used to make a hole in the ground for transplanting plugs or bare-root seedlings.
The transplanter is a small shovel, useful for digging the soil for planting or transplanting.
Tools for garden maintenance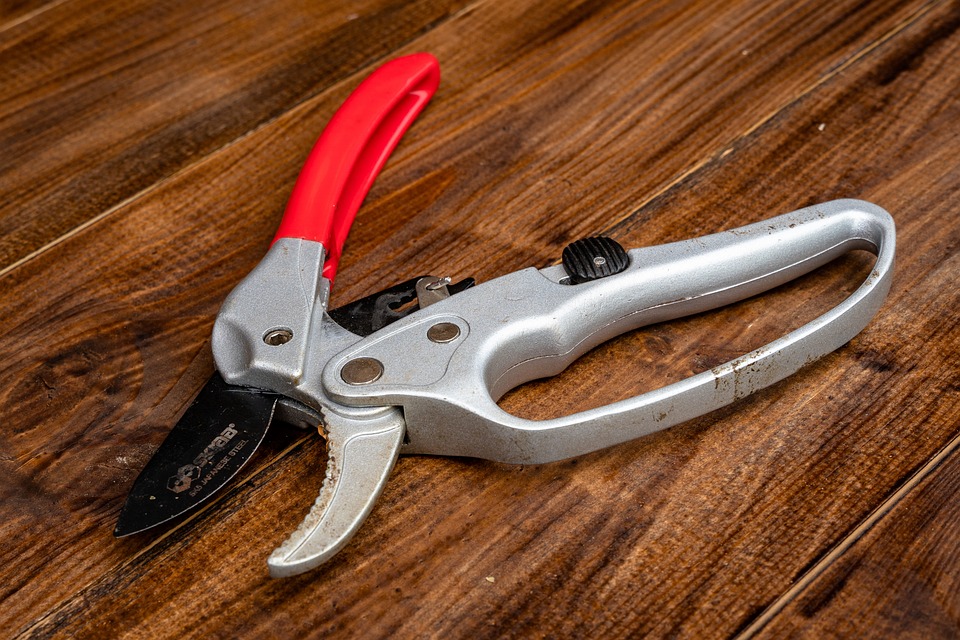 Pruning shears are used to cut stems and prune branches. This is the accessory to have in your pocket at all times.
A watering can and a hose are essential.
Gloves are an effective way to protect against the friction of the handle of the tools and are very useful to avoid blisters.
Finally, a wheelbarrow is an excellent way to carry all your loads when your garden is more considerable.
Maintenance of gardening tools
Once a year, or more if necessary, do not forget to:
Sharpen sharp tools;

Grease metal parts of tools;

Grease pruning shears.
Hope this post has provided you with the information you were looking for. Remember to jot down a few words in the comments below. Also, let us know if you would like to read about a particular topic on gardening. We promise to get to you quickly!
Read more:
– What Is the Purpose of Trimming Ornamental Trees?
– Pruning: Why Prune Trees and Plants?
– How to Level a Plot of Land;
– 8 Ways to Attract Wildlife to Your Garden;
– 8 Ways to Protect Your Garden in Winter;
– Building a Ladybug Hotel in Your Garden;
– How to Grow Vines on a Wall;
– How to Install a Garden Faucet;
– Techniques and Equipment for Safety Pruning;
– Planters and Plant Pots: Which Material to Choose?