Knowing how to maintain your lawn is an important step in the process of maintaining your garden. Indeed, when you ask yourself how to care for your garden, it goes hand in hand with asking yourself how to care for your lawn. In this article, you will find everything you need to know to maintain your lawn properly.
Before you start caring for your lawn, you should be aware that a newly seeded lawn is not maintained like a well-kept lawn. A newly seeded lawn will require much more care and attention during maintenance. A wrong move could damage it and simply prevent it from growing.
1. Watering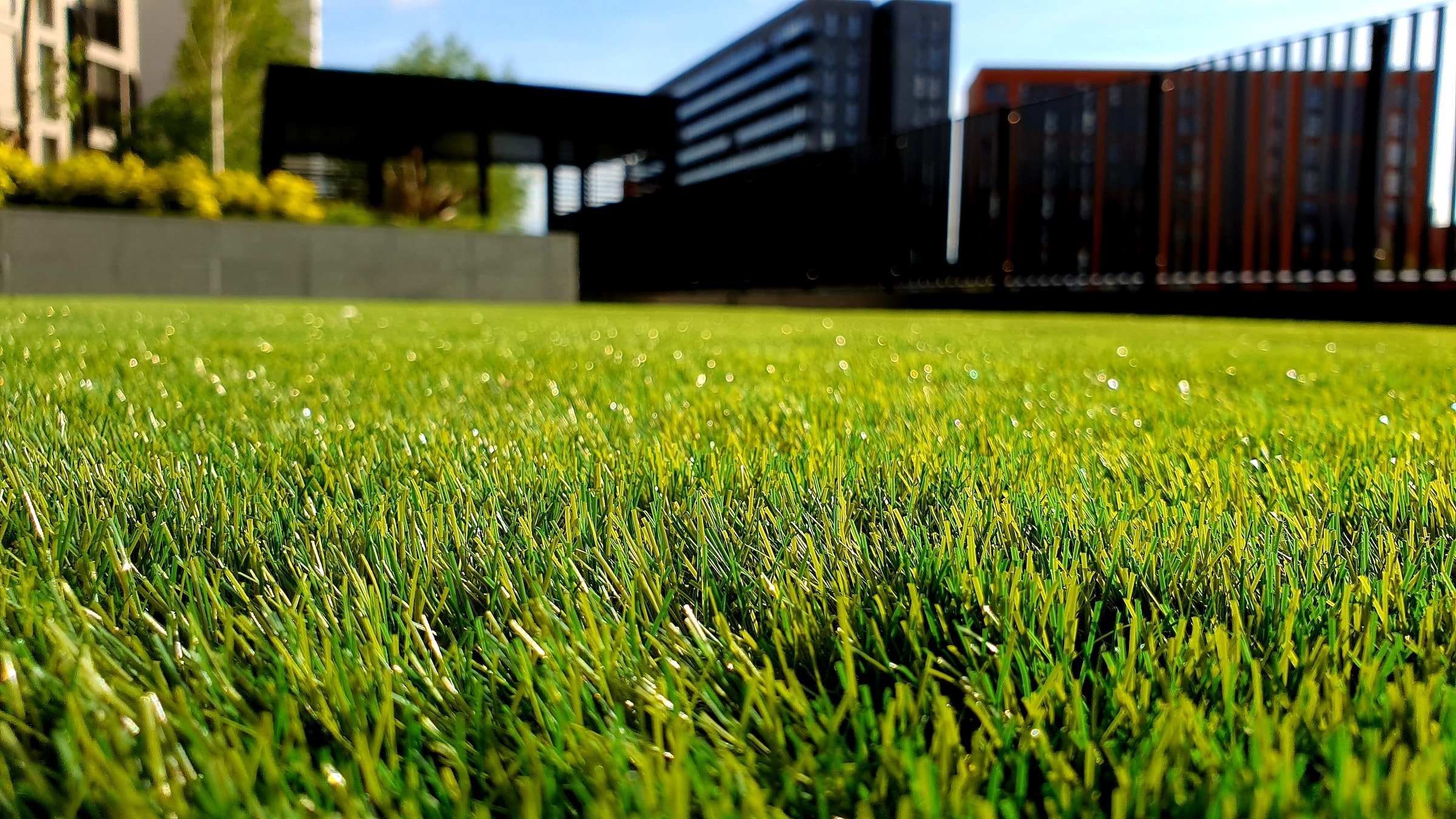 It is important to water immediately after sowing your seeds. However, be extremely careful not to remove the seeds when doing this. To do this, avoid watering with a strong jet of water and favor a finer jet. Do not hesitate to use a hose that will allow you to adjust the intensity of the water jet.
To prevent the seeds from dying, you should water your lawn every other day. You may need to do this more often if your soil tends to dry out quickly. In principle, your seeds will be safe once they have germinated, i.e., within 10 to 14 days.
Finally, if you have installed turf, it is necessary to use a turf roller to first compact the turf against the base of the soil. You can then water your lawn for ten days, preferably in the morning, but this can also be done in the evening.
2. Keep a distance
To properly maintain your newly sown lawn, it is necessary to avoid walking on it for at least a week. Also, be careful during the first month, as it is still very fragile during this period. Once it has reached a height of 5 to 7.5 cm, you can roll it with an empty garden roller. However, always be very careful during the first six months after planting.
3. Mowing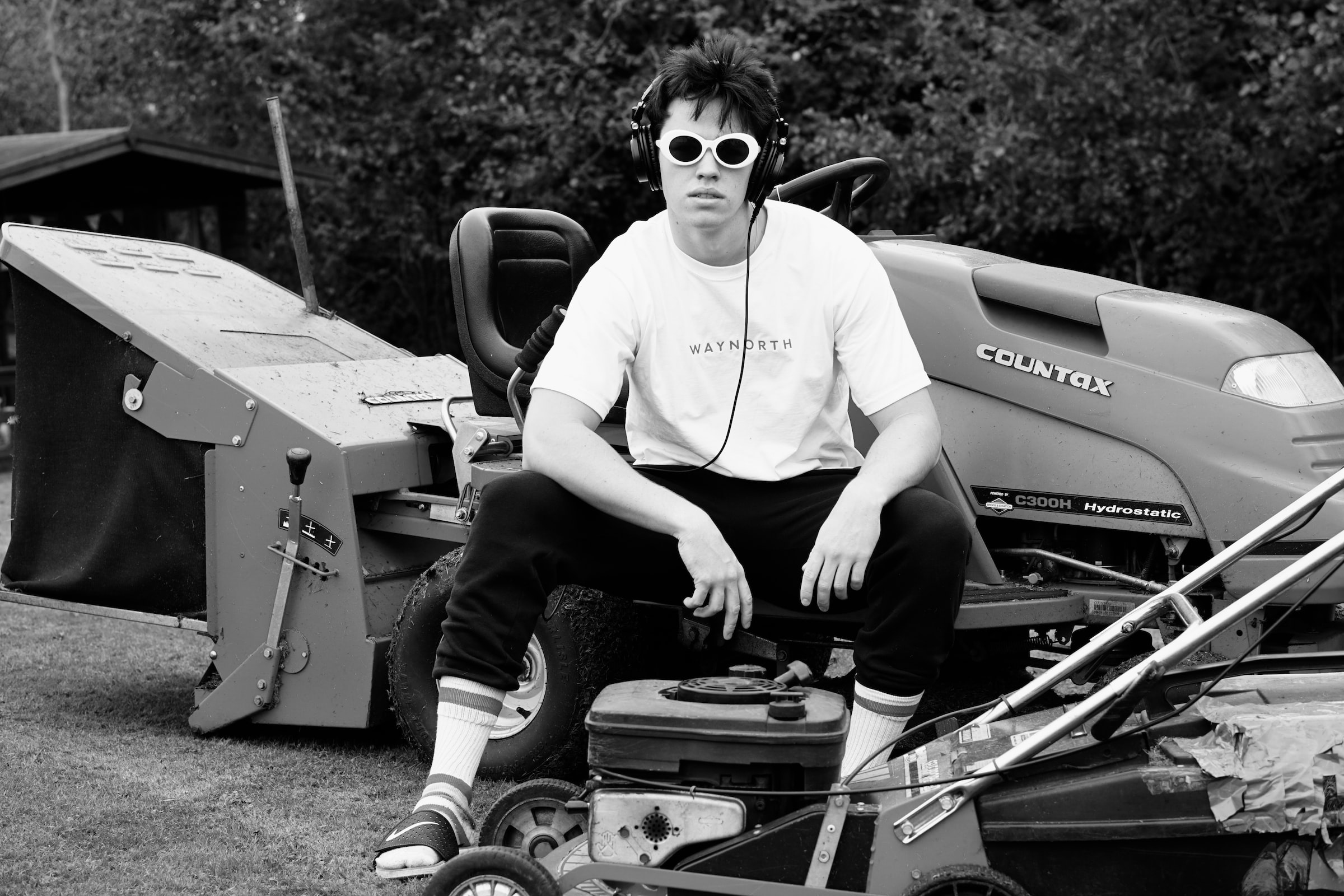 Lawn care also includes mowing the lawn. Do not mow the lawn until it is 7.5 to 10 cm high. If you mow it before that, you run the risk of pulling the roots upwards because they will not have had time to develop deep enough roots. Also, before the lawn is well established, avoid mowing more than 1.25 cm every few days. However, if you want to know when you can start mowing your lawn in general.
4. Choosing the right fertilizer
When buying fertilizer, you should check the three numbers on the bag of fertilizer as these give the percentage of nitrogen, phosphorus, and potassium. They are usually listed in that order. To best maintain your lawn, nitrogen should contain the highest percentage of the other two elements. However, regardless of the element, you should avoid numbers above 10 at all costs. The consequence of too high a percentage is that it can cause your lawn to burn. For a slow-release fertilizer, it is best to choose a mixture of 30-50%. For a fast-release fertilizer, the mixture should be 50-70%.
5. Insects
If your lawn is riddled with grubs or other insects, the best thing to do is to change the way it is maintained. Pesticides and insecticides should be used only as a last resort. These two other solutions may kill the microbes that are good for the soil and for earthworms. Therefore, if you use them, follow the instructions carefully, as they could be harmful to your lawn and your health.
6. Aeration 
Aerating your lawn is an important step in its maintenance. It provides the necessary oxygen to the roots. To do this, you need to remove small plugs of soil from the ground. This can be done with a petrol aerator, which can easily be found in garden centers or rental shops.
This step is a good way to maintain your lawn as it has many benefits. It allows fertilizer and water to penetrate the soil more easily and more deeply. It also reduces soil compaction, allowing the roots more room to grow and flourish. The best time to aerate your lawn is in autumn, but you can also do it in spring.
Looking for help?
Looking for professional commercial and industrial landscaping services in Dandenong? Look no further than MBM Landscaping & Maintenance; their aim to achieve with each project is to enhance the exterior environment of the businesses they work with. With over 20 years of experience, they provide high-quality landscaping services such as soil fertilizing, tree pruning, lawn mowing, and more in Dandenong. They don't cut corners- just grass. So, what are you waiting for? Give them a call today or visit their website for more information.