You know how important it is to ensure a good decoration of your garden, not only for the aesthetic plan of the whole house but also for your well-being. The garden is, just like other places in the house, a friendly space where it is good to stay at any time of day, with the particularity of allowing you to give more life to our interior spaces.
In this article we will give you some tips and advice that will allow you to ensure a perfect decoration of your garden, to make this place as pleasant as possible. Indeed, you can use several tools and accessories easily accessible in your home to ensure a beautiful garden, provided you know how to do it. So, without further ado, let's dive into this blog and learn some of our best tips to decorate your garden.
1. Furniture
You can use some of the furniture in your house and many other decorative objects to decorate your garden. For example, did you know those old drawers or unused wine crates can make beautiful planters? You can easily use a piece of furniture from home to create and decorate a corner of your balcony or your living room.
2. The terrace
The terrace is actually a place where you can create a real second garden. Here also, some furniture from home will be very useful, a table or a long chair not used will be very well used as a decorative object on your terrace. A well-decorated terrace will embellish your garden. Do not hesitate to use old decorative objects; add plants and grass to create a real green space. Go with your taste and develop another way to bring your living room outside.
3. The garden lounge
The garden room is very decorative and, above all, a place where you will spend time enjoying the fresh air and the sweet scent of flowers under a spring sun. An outdoor rug, a sofa, cushions, and a few chairs will do the trick. Remember, this is definitely the place you'll be spending the most time when the weather is nice, so add a personal touch to feel as comfortable outside as you do inside.
4. A children's tree house
Nothing prevents you from installing a wooden shed in the corner of your garden; children love it. A converted salvaged cupboard will also do the same and will be an ideal solution for decorating your garden. The most important thing is knowing how to decorate this hut per your space. You can also let the kids do it at your own risk…
5. Garden gnomes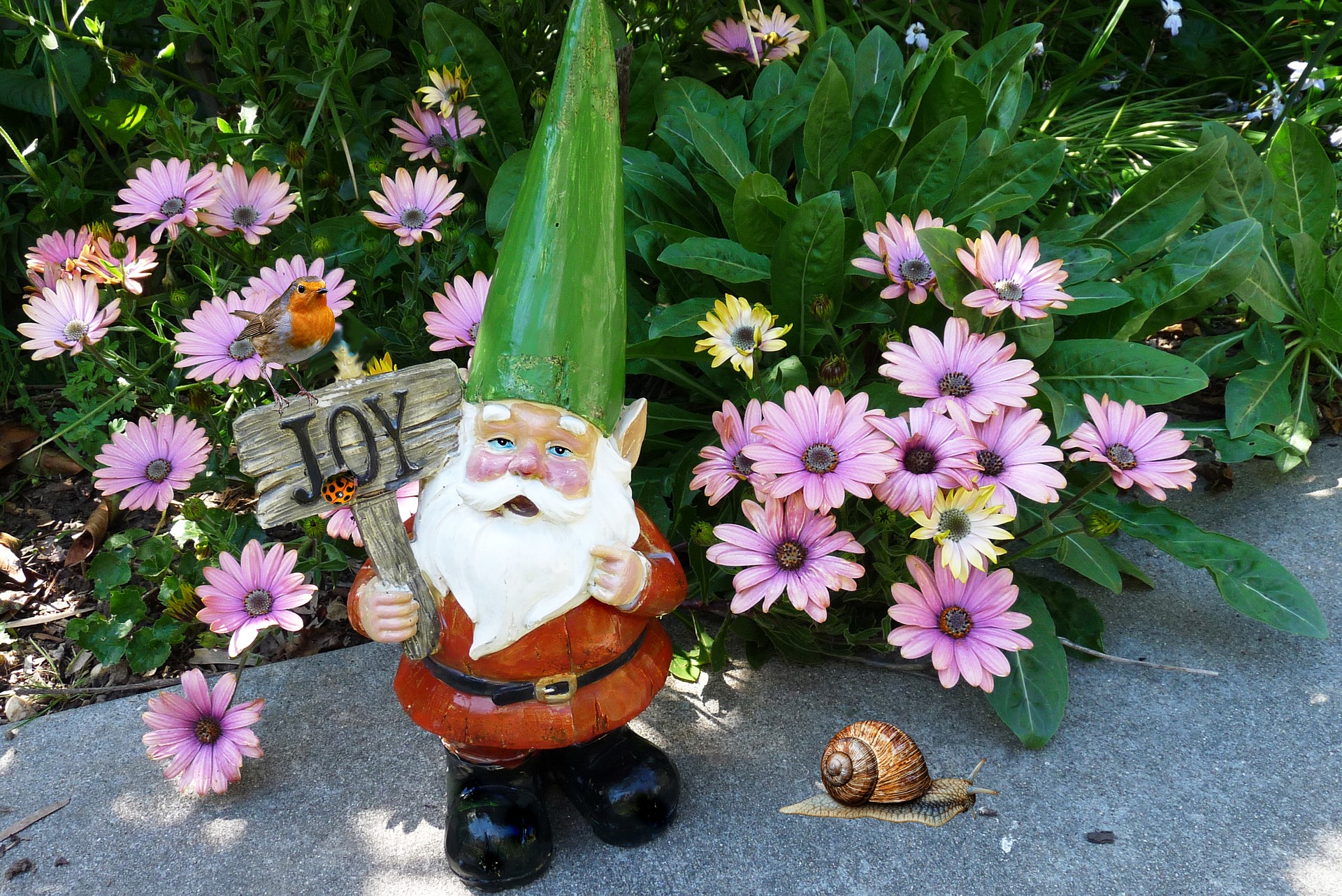 Widely used for garden decoration lately, they do have their place in your garden for practical reasons. But don't overdo it; just a few garden gnomes can be enough instead of overdoing it.
6. The luminous objects
For your wooden hut, for example, the garlands of lights, the lamp posts, and luminous arcs are objects which are very decorative for a garden, in addition to normal lighting, which will give more charm to your decoration.
7. Plants and flowers
The plants are par excellence, what makes the beauty of a garden. You can set aside a few compartments of your space to install a vegetable garden, for example, or an alley of flowers, so as to create this atmosphere of life in your garden. In any case, it should create a pleasant landscape and allow you to enjoy all the benefits that a garden worthy of the name offers.
8. Take care of your garden
To ensure a perfect garden, it is important to spend time on it. This includes proper watering, mowing, weed control, and making sure that plants and flowers get enough light and water to grow properly. Also, get rid of anything that won't serve you in your garden, and at best, use them to decorate your garden if possible.
The important thing to remember here is that your garden is part of your home and requires all the care and attention it needs. It is not just a simple, impersonal place of passage; you must ensure its decoration in many ways, according to your tastes and personality.
Final thoughts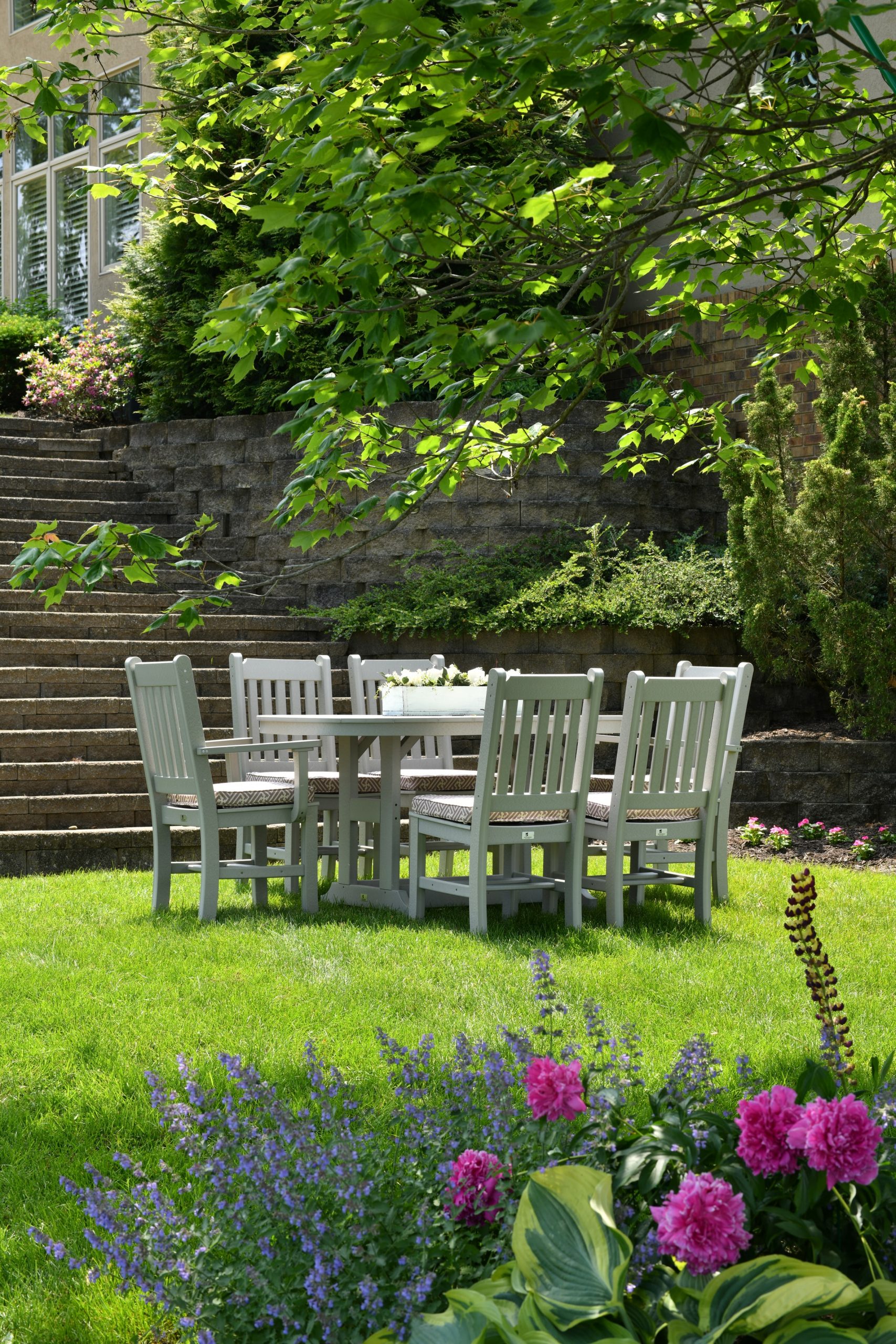 We have given you in this article some tips to ensure a perfect decoration, hoping they will be useful to you. However, you will find other tips and advice in all our articles for a garden that is always more friendly. Sound off in the comments section below and tell us what you want to read next and if you want to read more about decorating your garden.