Well, it took a global pandemic, but your dream of being able to roll out of bed and plop down at the couch in your pyjamas while still getting paid has finally come true. Except its not yet noon, and you can already feel things spiralling out of control. Yes, it's hard to believe, but you're missing all that chatter that you hated (and had to buy special headphones to block out). Or, if you have kids that are also home, there's suddenly far too much chatter.
And how do you prove to your manager that you're staying on top of things? You always suspected that the real reason they didn't want you to work from home was that you'd binge-watch episodes of Money Heist on Netflix instead of getting stuff done…and maybe they were right. Or perhaps you're having the opposite problem now that all the distractions holding you back are no longer there, all you do is work. You haven't moved in eight hours, and the sun that just came up is already going back down. All you know is that your world has shifted, and you're afraid your mind is going with it. 
When your couch, home office and kitchen table become places you dread (and make you feel stir-crazy), there's one refuge to turn to, your outdoor space! Whether you're grilling outside, enjoying a morning cup of coffee, sipping a nightly glass of wine on the porch, or simply taking in a big breath of fresh air (when you're feeling oh-so stressed out), one thing's for sure: it's way more enjoyable to do these activities in a clean, well-organized and designed space. Here are some insanely smart ideas — from small to large — to transform your outdoor area into your joyful place.
#1. Keep It Simple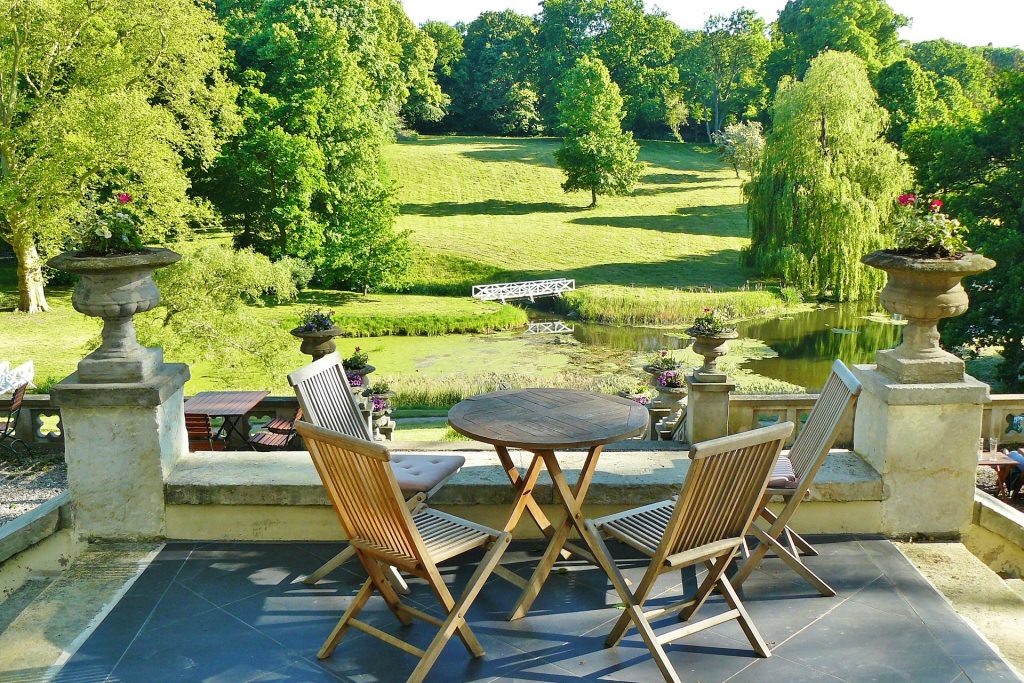 It doesn't matter if you don't feel like doing a lot of construction work; creating an outdoor sanctuary can be as simple as a visit to the local hardware store (or website if you prefer not to go in person). You'll find easy-to-install hammocks, hanging chairs and rope swings to laze around on sunny, chilly days. Alternatively, you can simply create a small bistro, on the grass or under a tree canopy, equipped with a comfy set of outdoor chairs and a round table.
#2. Add Some Twinkle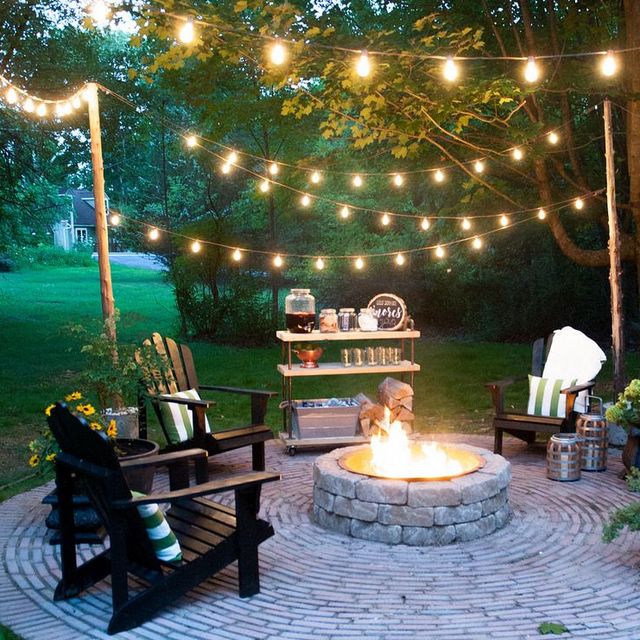 You may have already invested in beautiful garden furniture, but how about sprucing up your outdoor area with some sparkle? Whether you have loads of spare room, a small balcony or just a windowsill, adding some outdoor lights can transform your space in the twinkling of an eye!
At sunset, add lanterns or candles to the table for a happy hour at home. To further enhance the atmosphere, hang glittering lights (make sure they're made for outdoors) and accessorize with fancy outdoor cushions and rugs to add warmth and comfort on chilly evenings. The most Eco-friendly option for your yard and patio is a selection of solar lights. These will pull their energy right from the sun, so you never have to rack up your utility bills to keep things bright.
If you have traditional lighting, check each fixture and replace the bulbs as needed. Remove light covers and rinse out dirt, leaves, bugs, and dust. Place thoughtful lighting around walkways so that you don't tumble over. Add functional outdoor lights to seating and dining spaces where you entertain. Finally, tuck some whimsical garden lights in among your plants for a mesmerizing, charming finishing touch.
#3. Make The Outdoors Feel Like The Indoors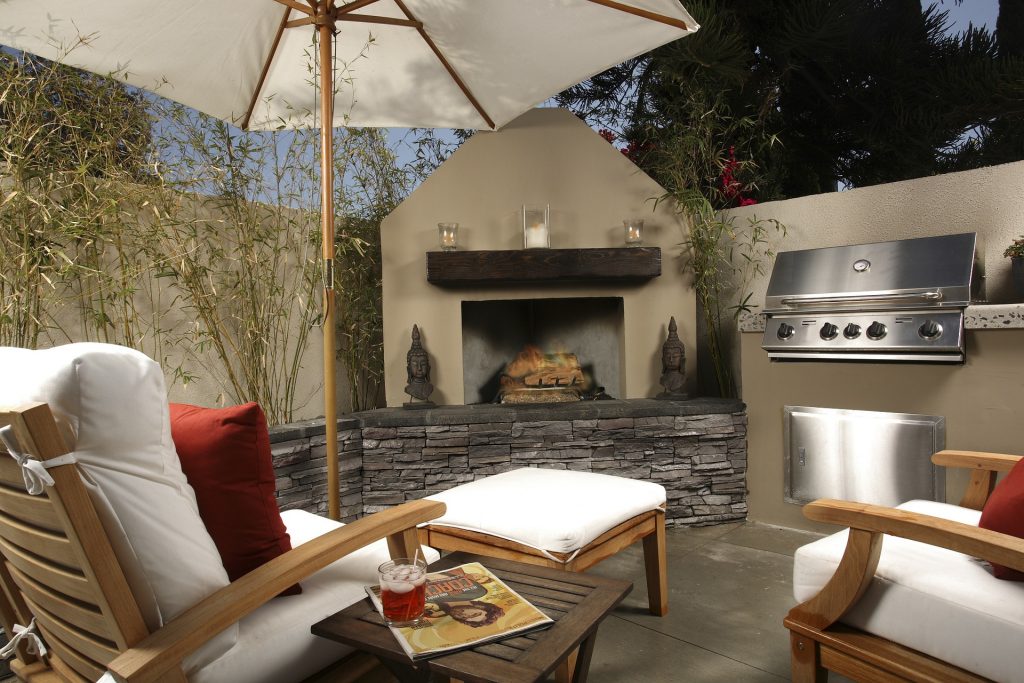 Your outdoor surfaces don't usually get as much love as those inside the house. Get an outdoor cleaner and some tough sponges to tackle these easily neglected areas. Wipe down tables, chairs, outdoor toys, storage boxes, coolers, and anything else that sits outside.
Comb through the lawn looking for loose items like fallen branches or forgotten toys. Pick up any obstacles, and get your lawnmower roaring to life for a fresh new cut to welcome the summer. The ideal summer schedule for lawn care is a quick trim twice a week. If you've kept your lawnmower in proper storage, your machine will be ready to go as soon as spring sets in. But to ensure that the maintenance is carried out correctly, it's best to opt ​​for professionals, who perform green areas' care services once a month or periodically.
After mowing, trim up your edges using long-handled edging shears for the perfect angle. Pull weeds, tidy up borders, and trim hedges to keep your borders and flowerbeds looking neat. Add colourful pops of vegetation around your outdoor space for a charming finishing touch. Whether you plant riotous flowerbeds overflowing with blooms or place a few simple planters around your area, a careful selection of flowers and other plants will brighten your patio and yard.
#4. Plan For Privacy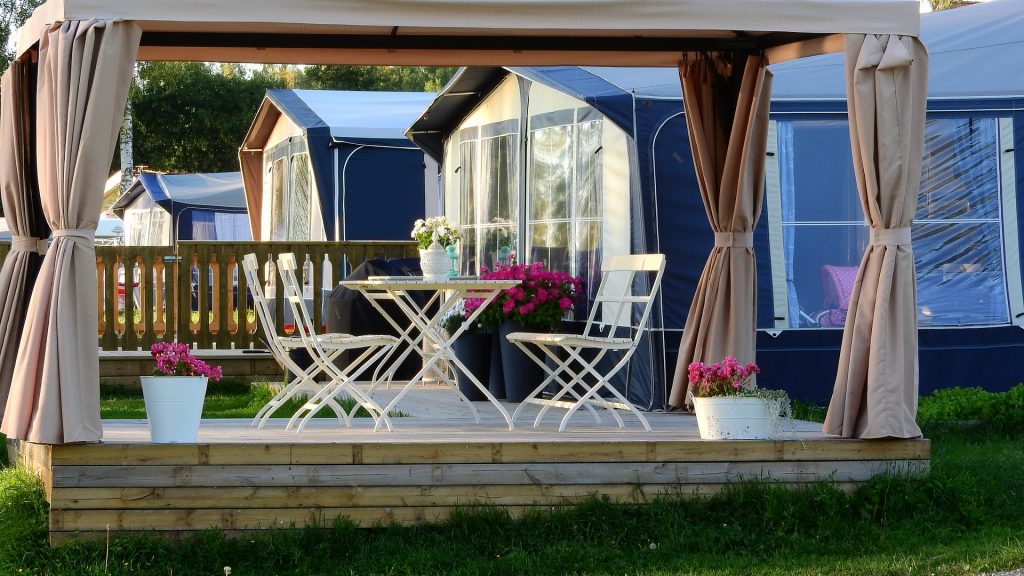 Without walls put up or curtains to close, your outdoor space is not only exposed to the elements—it's exposed to the neighbours too (especially those nosy neighbours who enjoy twitching curtains and peeping over the garden fence!).
If privacy or noise level is a concern for your space, you'll need to install a fence or tall landscaping between you and the neighbours. For design continuity, one strategy is to establish a precast concrete fence or screening wall with a decorative stone or brick pattern that complements your patio.
#5. Don't Forget a Spot to Dine
Always include cozy seating, a dining area, and somewhere to grill. Create a space that does feel like an extension of your living room, and you'll find people gravitating towards it. Some believe that the end of summer also marks the final days of enjoying outdoor barbecues, parties, and casual get-together. Yet, just by adding a few design elements to your outdoor space, you can extend the good times through the fall months and even into winter.
#6. Perk Up the Patio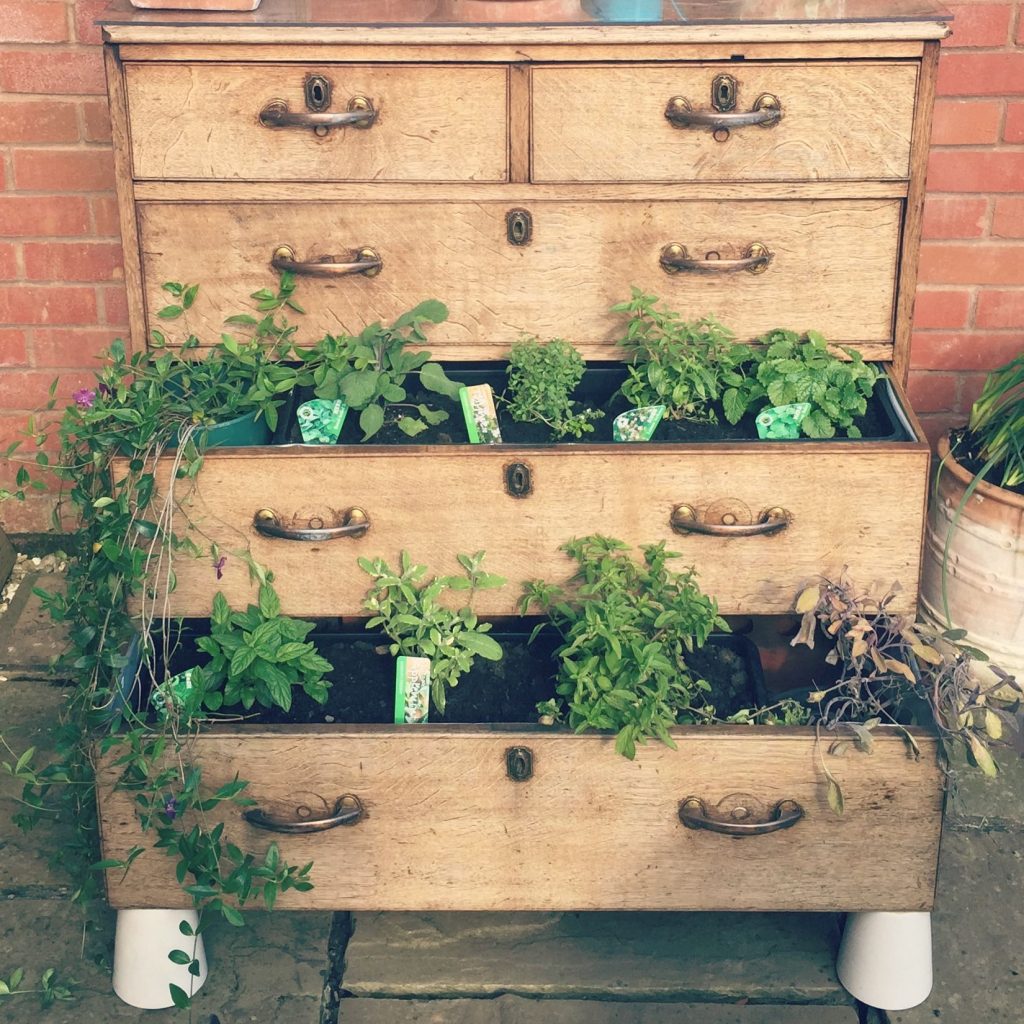 Add a few creative finishing touches to your outdoor space to create a welcoming area that's ready for a summer of entertaining. Consider up-cycling items you already have to make whimsical outdoor accents. You can turn an old set of drawers into a tiered planter, or hang an assortment of unused metal items together to create a wind chime. These fun patio ideas will make a big difference in pulling your outdoor space together.
Don't leave your outdoor spaces looking untidy or forgotten this summer. Put items you don't need into storage and create a bright open space with plenty of room for outdoor dining, games, and lounging in the yard. A well-maintained space will beckon everyone outdoors to soak up the sun and enjoy the long, refreshing days of summer. If you need an extra pair of hands to keep your outdoor space looking neat, clean and beautiful, you can contact The Groundsman, who will get the job done without breaking the bank! Don't forget to check out the first part of this blog for more interesting tips!