Summary
– Italian garden: what is it?
– Creating an Italian garden at home
Appearing during the Renaissance, Italian gardens have since proven themselves to be exported to many countries. They harmoniously combine water, decorative elements and plants for an idyllic result. They still inspire even the most modern landscape gardeners today. It is possible to create a home with them, and we will see how.
Italian garden: what is it?
History of the garden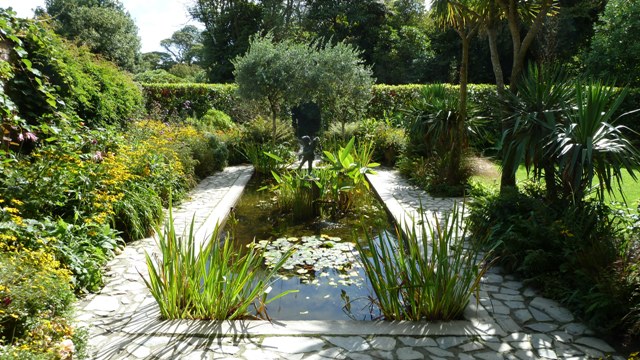 Italian-style gardens appeared in the Florence region at the beginning of the Renaissance. It was the beginning of a new period where minds opened up and art took an important place. At that time, man saw himself at the center of the universe: the intellectual development of science, philosophy, and literature returns to the forefront. Thus, very rich patrons maintained artists, philosophers, but also gardeners!
Enclosed and surrounded by walls, medieval gardens no longer suited the growing mentality of the time. The gardeners, therefore, chose to remove the protections to let the nature around them appear.
The Italian gardens took up the essence of the gardens of ancient Rome with perspective and geometric calculations. These gardens have become places where it is good to stroll.
Good to know: Italian gardens directly inspired the French gardens, as can be seen in the gardens of Versailles or those of Vaux-le-Vicomte created by the famous gardener Le Nôtre.
Particularities of the Italian garden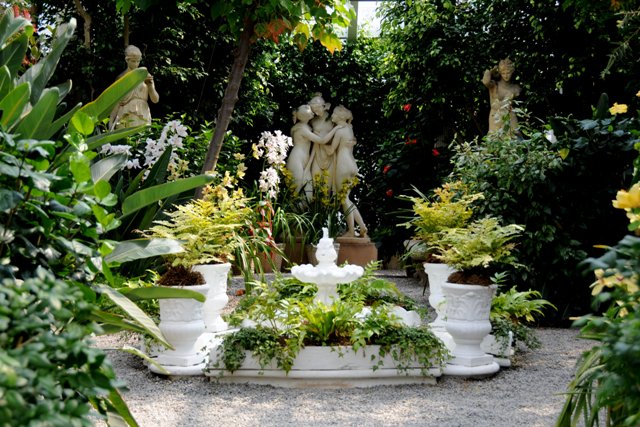 The style of this type of garden is quite recognizable by the following characteristics:
– The presence of water is essential, in ponds or fountains, as it has a special place. It can also be brought in the form of water games and waterfalls.
– Statues or sculptures are important and often placed at the intersections of paths and alleys to support the feeling of symmetry.
– The plants are placed in a rigorous way to draw geometrical parterres.
– The garden must be slightly sloping to be able to see most of it, give an impression of grandeur, and continue to play on perspectives. It was not uncommon for it to be terraced.
– The paths are used to create axes that continue to play on geometry.
The Italian garden was used as a theater, so it had to be perfectly arranged and symmetrical. It was created to go with the landscape in the background, the plants were always very well maintained and nothing was allowed to protrude. It was made to impress and give the impression of control over nature.
Creating an Italian garden at home
Development and creation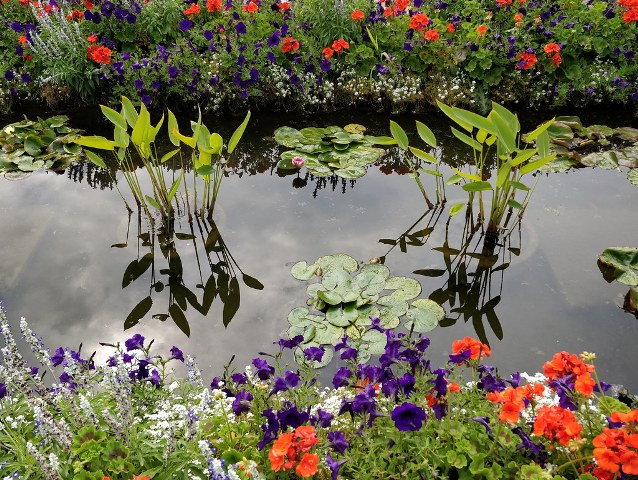 It is far from impossible to create an Italian garden at home, but it is better to own a large plot of land.
The help of a professional will be indispensable unless you have some knowledge in the field of landscaping. Indeed, a successful Italian garden requires perfectly symmetrical paths, suitable flowerbeds, an impeccable lawn, and know-how in shapes and colors.
– It will be necessary to create water points as this is one of the most important points of this type of garden, installing water features and waterfalls when possible. If your land allows you to do so, layout statues with a Greek look and avoid those of poor quality.
– It will be advisable to make terraces in typical Italian brick-colored materials. The paths will be made of gravel.
– Concerning the plants, it should not be forgotten that we do not have the same climate as Italy, it is obligatory to make sorting and to take those which will be able to develop without problem at home. Laurel, cedar, oak, lavender, and bougainvillea are plants that can find their place. Boxwood will be used to be pruned into balls, cubes, cones, and other various shapes.
Maintenance of the Italian garden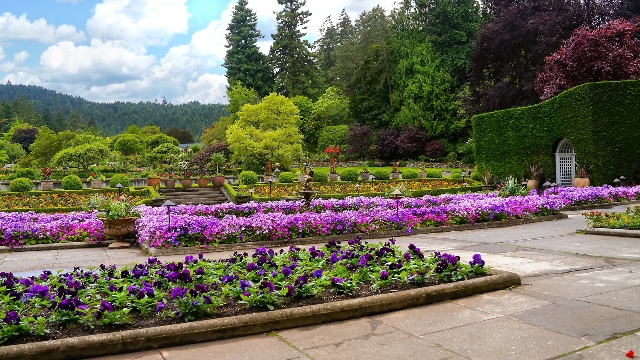 Once the garden has been created, it will only require regular, but not intensive maintenance.
Hedges should be trimmed once or twice a year, the shape of the box trees should be maintained, paths should be raked as weeds may appear and the lawn should be mowed regularly.
To prevent your garden from looking neglected, you should also clean flower beds, replace them if they are annuals and cut off withered flowers.
Be it Italian, Feng Shui, Japanese, English or French, and many more types of gardens, the garden requires constant care 365 days a year. With a lot of patience and care, it brings great satisfaction to a property owner. If you need to call a professional in New York, Libardi Island Landscaping Corp. is a mason contractor specializing in driveways and walkways, patios and poolscapes, retaining walls, and landscape and hardscape design. They will help you achieve the garden of your dream.
Remember to leave your comments and share your experience with our readers!