Summary
Guiding principles for small garden design
Small garden: the choice of plants
The layout of a small garden requires as much, if not more, thought than that of a large garden. When space is scarce, it is even more important to know how you want to use it and to respect the order of the different stages of creation.
Guiding principles for small garden design
A small garden is conceived the same way as a big one!
Whatever the size of your garden, it is advisable to respect the different steps necessary for its conception and realization: basic plan, creation plan, planting plan.
Tips for making a smaller garden look bigger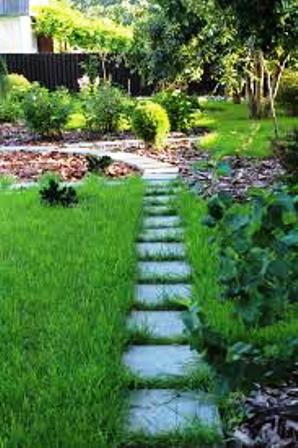 A few tricks can visually enlarge the space of your small garden:
Choose a dominant style for the garden (English, Italian, Japanese, exotic, etc.) and choose only one, otherwise you will overload a small space.
Adopt a simple plan that provides perspective, with a path crossing the garden and leading to a remarkable element: tree, statue, pergola fountain, etc.
Clear the space in the center of the garden and plant on the periphery.
Structure the garden by varying the height of the plantings.
Deepen the perspective by planting the smallest trees and shrubs near the house and the largest at the back of the garden.
Create door effects (e.g. a hoop covered with climbing plants) to symbolize the entrance to a new part of the garden.
Unify materials and colors (including garden furniture).
Small garden: the choice of plants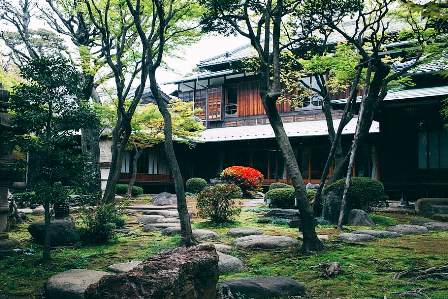 Proper dimension of trees
In a small garden, it is essential to properly assess the height and space that mature plants, especially trees, will occupy: a strongly growing tree may be the focus of a small garden, but several large trees may provide too much shade and break up the limited space.
Trees with an adult diameter of no more than 4 to 6 meters in diameter are ideal for a small garden: soap tree, Japanese cherry, Judas tree, catalpa ball, robinia ball, hazelnut, etc.
Shrubs
In a small garden, shrubs give rhythm to the space without suffocating it. The ideal is to mix evergreen and deciduous shrubs with spring or summer flowering.
Roses
Roses are suitable for a small garden, preferably choosing bushes or shrubs with continuous flowering, such as Buff Beauty or Smile of Orchid.
Well-chosen perennials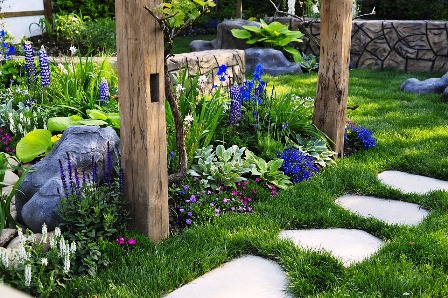 Well-chosen perennials allow the garden to flower all year round. Perennials with vertical lines (delphiniums, lupines, foxgloves, etc.) are particularly recommended for small gardens, alternating with ball-shaped plants such as sagebrushes.
When space is limited, it is best to opt for a defined range of colors, with only a few contrasting colored spots here and there.
Also, if you plant blue flowers at the back of the yard, it will give more depth to the garden.
Where to find a landscape contractor in Suffolk County?
A garden landscaping is best entrusted to a professional who has experience into assisting owners of commercial and residential properties with their landscaping needs. Feel free to contact Libardi Island Landscaping Corp. They are specialists in driveways and walkways, patios and poolscapes, retaining walls, and landscape and hardscape design and they are backed bymore than 20 years of experience.
Remember to leave your feedback to our readers and share your experiences!