Summary
Main features of an exotic garden
Typical exotic garden plants
Maintenance of an Exotic garden
If you are thinking about setting up a garden, the main garden styles are the French garden, the Japanese garden, the English garden, the contemporary garden, the Mediterranean garden, the exotic garden, and the priest's garden. In this post, we will take a look at the exotic garden.
Main features of an exotic garden
An exotic garden can be of two types:
– a tropical type garden,
– a desert-like garden.
In both cases, it is possible to obtain very typical plants, but capable of resisting our climates' rigors. It is also possible to arrange only a small part of the garden as an "exotic scene", as was done in the 19th century.
However, depending on your soil and exposure, you will have to opt for either a tropical or a desert garden, as they do not have the same requirements.
Some would say tropical plants have no place in Melville, New York. Because of their origin, tropical plants will adapt better to a warm and hot environment, and conversely, cannot handle cold temperatures. However, you can still set up your exotic garden to build your little heaven. From May 7 through October 5, you 're almost sure you won't get frost. The season to grow free of frost is around 181 days.
Note: The professionals at Libardi Island Landscaping can tell you more, here.
Tropical exotic garden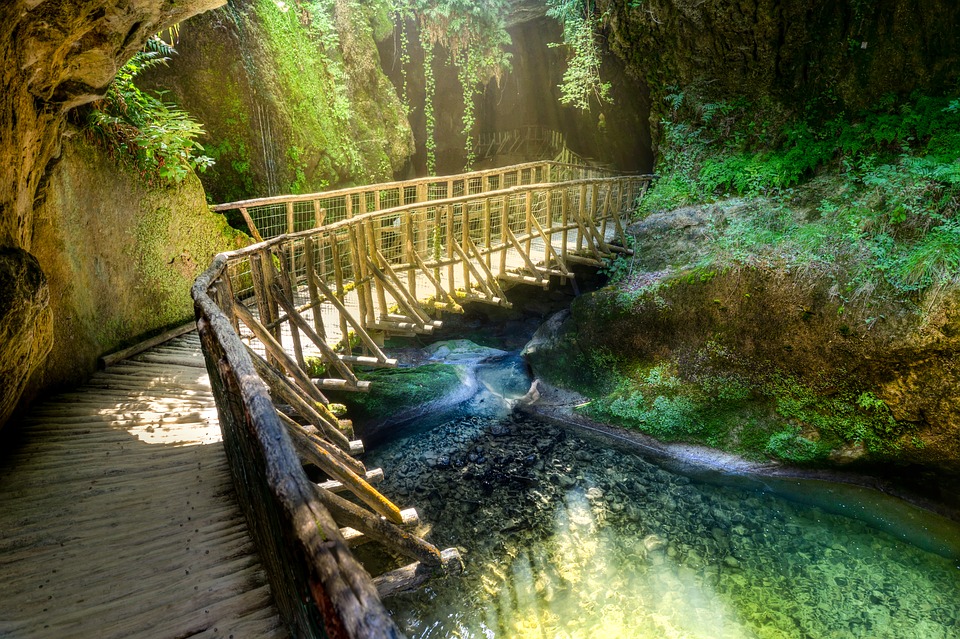 An exotic tropical garden is characterized above all by a luxuriance of beautiful green foliage with interesting shapes.
The general impression is that of a lush jungle, here and there illuminated by a few brightly colored flowers.
Besides, a pond is a perfect place to complete the mysterious look of this garden. Old tree trunks scattered here and there can help to give an impression of nature in abundance.
A tropical garden requires rich and fertile, rather humid soil, to which it is good to add compost or fertilizers regularly. The wind is the enemy of such a garden; if necessary, this corner of the garden should be protected by bamboo plantations that are useful in stopping the wind.
Typical exotic garden plants
There is a variety of trees to grow: banana trees (Musa basjoo is the hardiest), palm trees (e.g., Ttachycarpus fortunei), and also trees with large decorative leaves, such as paulownia or catalpa.
Shrubs: Lagerstroemia or Indian lilac
Perennials: ferns (royal fern), hostas, gigantic gunneras, impatiens and fuchsias (precious flowers to form colored patches in the shade under cover of other plants), perennials with spectacular flowers: agapanthus, arums, Callistemon or bottle rinser, Kniphofia or Satan's firebrands, Crocosmia "Lucifer," etc.
Climbing vines; passionflower with exotic flowers, brightly colored bougainvillea, black-eyed suzanne, Japanese vine (vitis coignetae), etc.
Annuals: castor beans with cut foliage, reaching 2 m in the year.
Bamboos of different sizes.
Giant grasses (miscanthus, Provence cane, etc.).
Agaves, aloes, yuccas, and cacti will be the main plants in your desert garden. You will complete with large euphorbias, prickly pears, sedums, and various succulent plants.
To structure your desert garden, make sure you mix erect cacti (Cleistocactus strausii, Cylindropuntia imbricata, etc.) and ball-shaped cacti (Acanthocalycium spiniflorum, Ferrocactus histrix, etc.).
Maintenance of an exotic garden
The jungle look is sought after in an exotic tropical garden, which does not exclude some spring work:
– pruning and complete cleaning,
– adding compost or organic fertilizer.
Also, it is necessary to water abundantly in dry weather.
In winter, some plants may need protective mulching, such as the banana tree Musa basjoo.
Exotic desert garden
The desert garden is composed of stones, sand, and cacti conceived in a dry and stony ground, exposed to a maximum of sunshine.
It can be an excellent solution to dress a courtyard, a tiny garden, or even a corner of arid land.
The exotic desert garden is one of the least maintenance-intensive gardens, as long as it is installed in the sun and on a highly draining soil that will prevent excess moisture.
A mineral mulch is suitable for this type of garden and provides effective weed control. In a desert garden, there are only a few plants placed at a reasonable distance from each other, so that each finds enough food and water in the soil. A mineral mulch is ideal to complete the decor and simplify maintenance.
Hope the above information helps you out to discuss more with your landscaper. Remember to leave your comments in the section below.