How to Remove Dead Leaves Off Your Lawn
Contents
    – Cost-effective solution: rake up fallen leaves with a lawn broom
    – Practical solution: use a leaf blower to collect leaves
    – What should I do with the leaves I've collected?
In autumn, dead leaves should be removed from the lawn not only for aesthetic reasons but also because decomposing leaves encourage the development of moss and disease.
Here's how to get a clean lawn in no time.
Cost-effective solution: sweep up the leaves with a lawnmower
A lawn rake is a rake with very flexible tines with curved ends. It is used specifically to rake up the dead leaves that litter the lawn.
It is a must-have for fall lawn care and can be found at any garden center for a modest price: $7 to $20 per broom.
Good to know: instead of raking up all the leaves on your lawn with a manual broom, think of the leaf collector broom to be installed on your mower!
Practical solution: use a leaf blower to collect leaves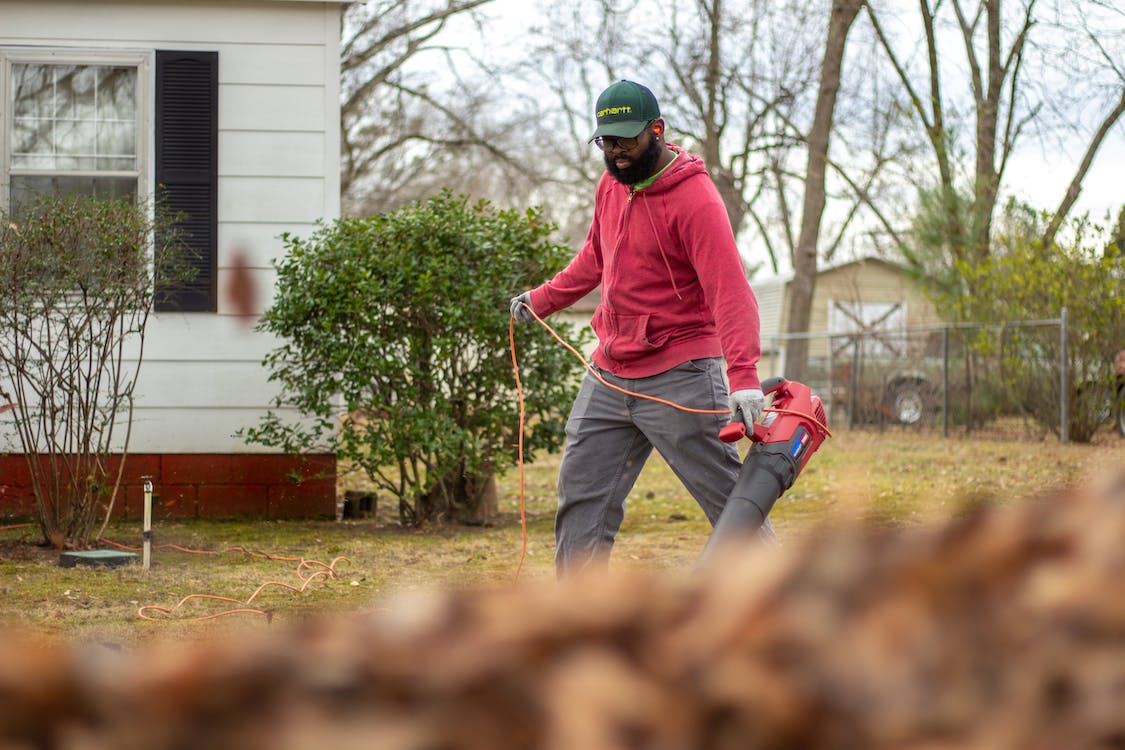 For large lawns, a leaf blower can be useful.
There are 3 types:
    – The simple blower:
        ◦ It allows you to gather all the scattered leaves on the lawn into one pile.
        ◦ Starting at $30;
    – Blower-Vacuum:
        ◦ It also takes care of vacuuming the leaves.
        ◦ Up to $130 for a cordless model.
    – The blower-vacuum-shredder:
        ◦ Even more comprehensive, it also shreds leaves, saving considerable volume and making it easier to recycle later.
        ◦ Up to $200 for a portable model.
Good to know: some blower models can be converted into a blower-vacuum-shredder with vacuum and shredding kits to be purchased separately (about $100, be careful about compatibility with your blower model).
Blowers come in electric or thermal (gasoline) versions, the latter suitable for very large lawns.
There are hand-held portable blowers and others that can be carried on your back. Professional thermal models have wheels.
What should I do with the leaves I've collected?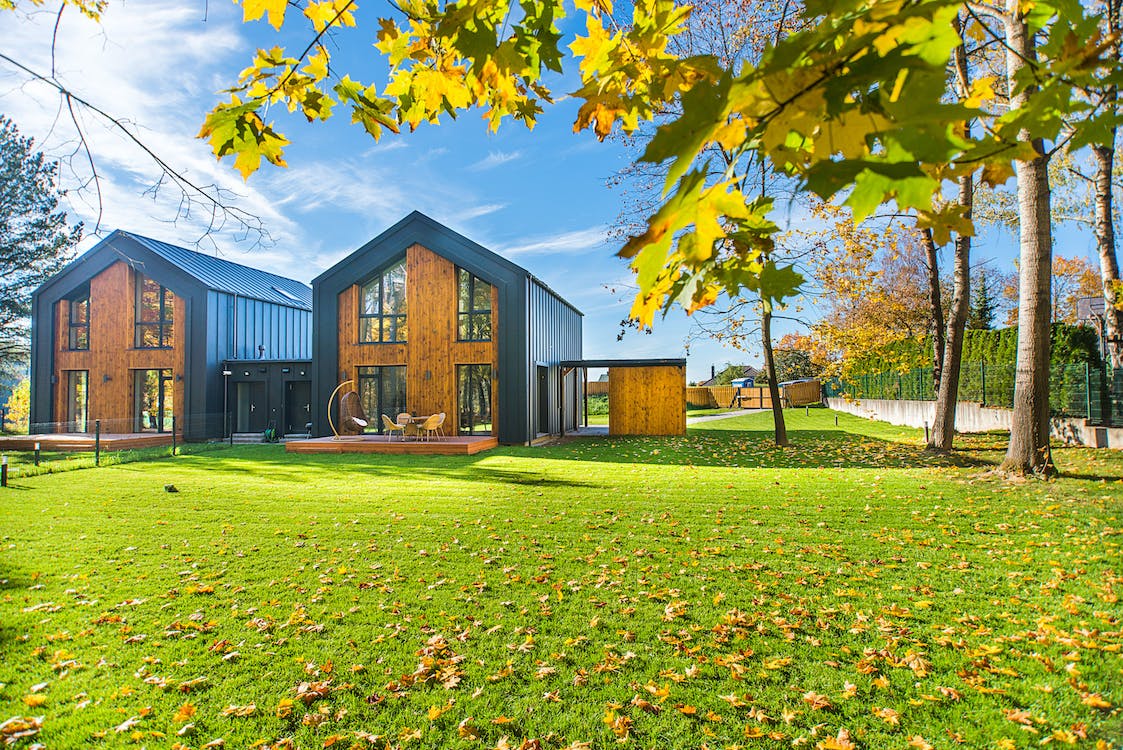 There are a number of ways to recycle the leaves you collect from your lawn:
Composting
As is or shredded, fallen leaves are a valuable ingredient in compost.
If you are composting your grass clippings, leaves are an excellent "brown waste" to be used in thin layers alternating with the grass clippings.
Turning it into humus
To make humus with your dead leaves
    – Fill a trash bag with wet leaves and tie it shut.
    – Punch holes all over the bag.
    – Leave it as is for 18 months, the time needed for the leaves to turn into humus.
Mulch
You can use dead leaves as they are to protect plants in winter, or better, to make a valuable mulch: simply put leaves in a large trash can and shred them with a string trimmer.
Materials needed to collect dead leaves on the lawn
Leaf rake
Leaf blower
We hope you have found this article interesting, and we will soon be posting more articles on:
– Getting rid of dead leaves on the lawn;
– Using dead leaves;
– How to make mulch
Read more:
– What Is the Purpose of Trimming Ornamental Trees?
– Criteria for Choosing a Stump Grinder;
– Treating Fruit Trees: When Do Pests Attack Fruit Trees
– Pruning: Why Prune Trees and Plants?
– 8 Ways to Protect Your Garden in Winter;
– Building a Ladybug Hotel in Your Garden!
– 8 Ways to Attract Wildlife to Your Garden;
– What Is the Purpose of Trimming Ornamental Trees?
– 5 Steps Before Installing a Lawn;
– 4 Steps to Maintain Your Lawn;