Right now, everyone is obsessed with gardening. And, if you're seeking new ways to inject some personality and creativity into your garden, here's a list of some of my favorite and simple garden crafts.
DIY Pumpkin Planter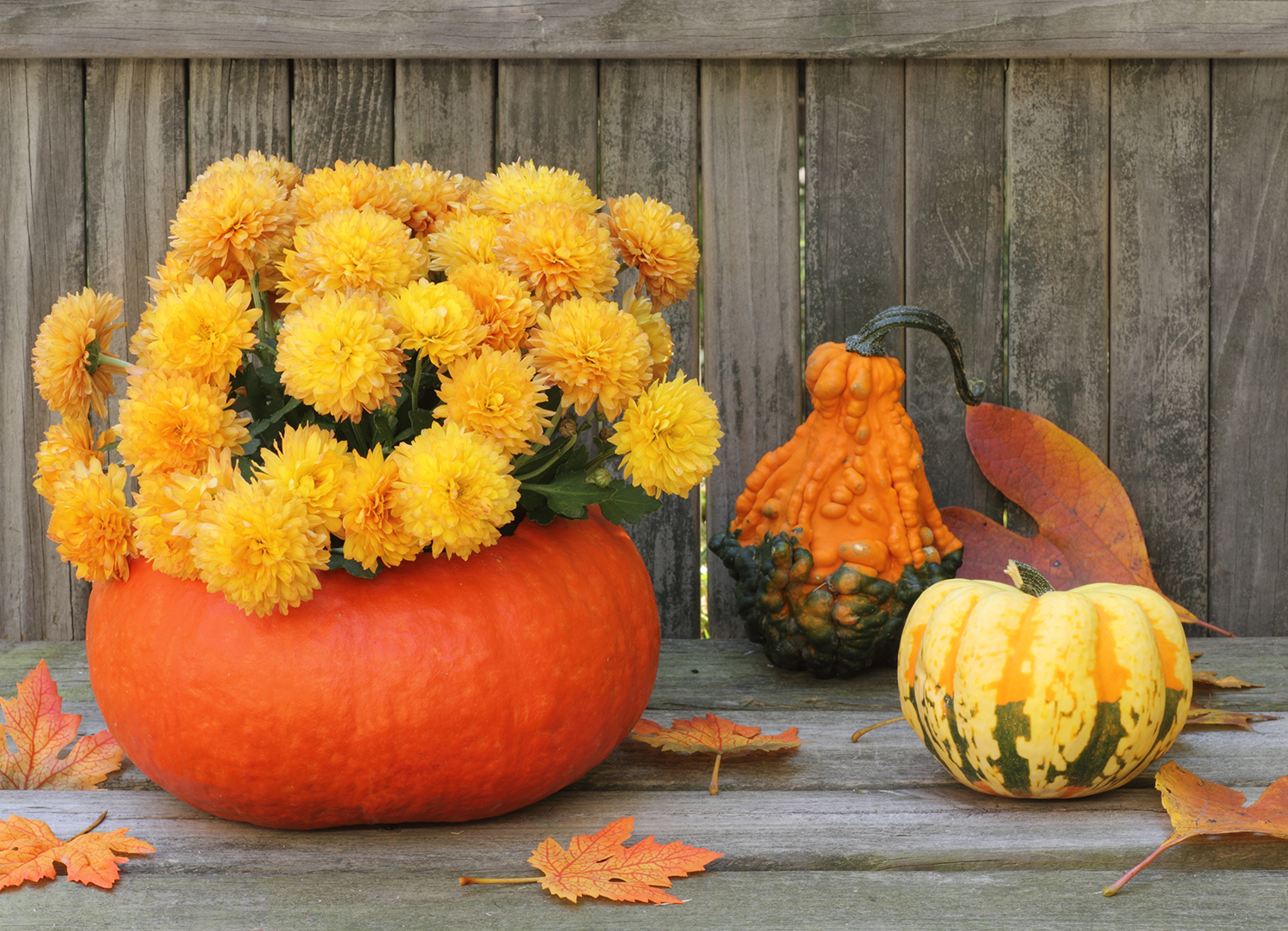 You will require the following materials:
A minimum of four pumpkins#
A few flowers
Some stones
A pair of shears
Clear adhesive
Paint sprayer (the color depends entirely on you)
Outdoor vinyl adhesive
Circuit or another type of craft cutting
To make the pumpkin planter, follow these steps:
Step 1:
Begin by spray painting the pumpkins in any color you like. Metallic spray paint can also be used. However, make certain that both sides are suitably colored.
Step 2:
Once the pumpkins have completely dried, cut out the letters "fall" from the adhesive outdoor vinyl using the circuit or any other type of cutting machine.
Step 3:
Cut the handles off each pumpkin using a pair of scissors. Then, begin filling the bumpkins' bottoms with rocks (it should be half full).
Step 4:
Then, using a transparent glue, adhere the pumpkins together (remember that this adhesive should be okay to be used for outdoor purposes). Tip: Stack four items high.
Step 5:
Allow the glue to cool completely and attempt to adhere to the cure time recommendations on the container as closely as possible.
Step 6:
When the pumpkins are finished, adhere the vinyl lettering to the front of the pumpkin stack.
Step 7:
Finally, add the flowers to complete your stacked pumpkin planter!
Customer Reviews:
"Since my in-ground strawberries were being eaten by something, I wanted to try this tower. So excited to set it up! I tried making it with my hubby and it worked. 
Oh, I also put it on a caddy with wheels. Within 30 minutes it had fallen over and I had dirt and plants everywhere. My daughter helped me set it upright and I replaced the dirt, repotted my poor little strawberries, and got rid of the rolling caddy. I did keep the drip tray. Today the plants look fine. I have mostly strawberries, lettuce on the top and a few pansies. Hoping for the best! And it's easy enough to turn or slide with just the tray. Will update if anything else happens! If this works out I'll do another one. Good luck to others!" –From Lola
"Oh I found a similar DIY craft and I think I'm interested. The last time I was admiring Katie's copper pumpkins on top of that fabulous copper table on the Home Depot site. Such a great idea to add succulents to them. Herporch looks so inviting and relaxing. I hope she's enjoying her new home with loads more room. Anyway, I really want to try this new craft. I will aks my sister too. Let's hope I can get it right in the first try." – From Lena
"I bought some planters as a gift for mom. Aunt had purchased four groups of these previously in both black and terracotta. She thinks they are great for her strawberries. They are made in the USA, at least as of March 2022. The ones I received (all five pots) had multiple cosmetic defects caused during the manufacturing process (see pics). The defects were full thickness and could be seen on both the inside and outside of the pot, as if foreign material was caught during the molding process. These would not affect functionality, just the appearance. I checked the four sets my aunt has, and none of them had these defects. But, I hope these ones would be reliable and last. I will try them as soon as I can." – From John