Each flower has a particular meaning. It has an important place in different events, especially in religion. If you want to make a flower arrangement to decorate your home, find in this article all you need to know on the subject!
The floral arrangement: definition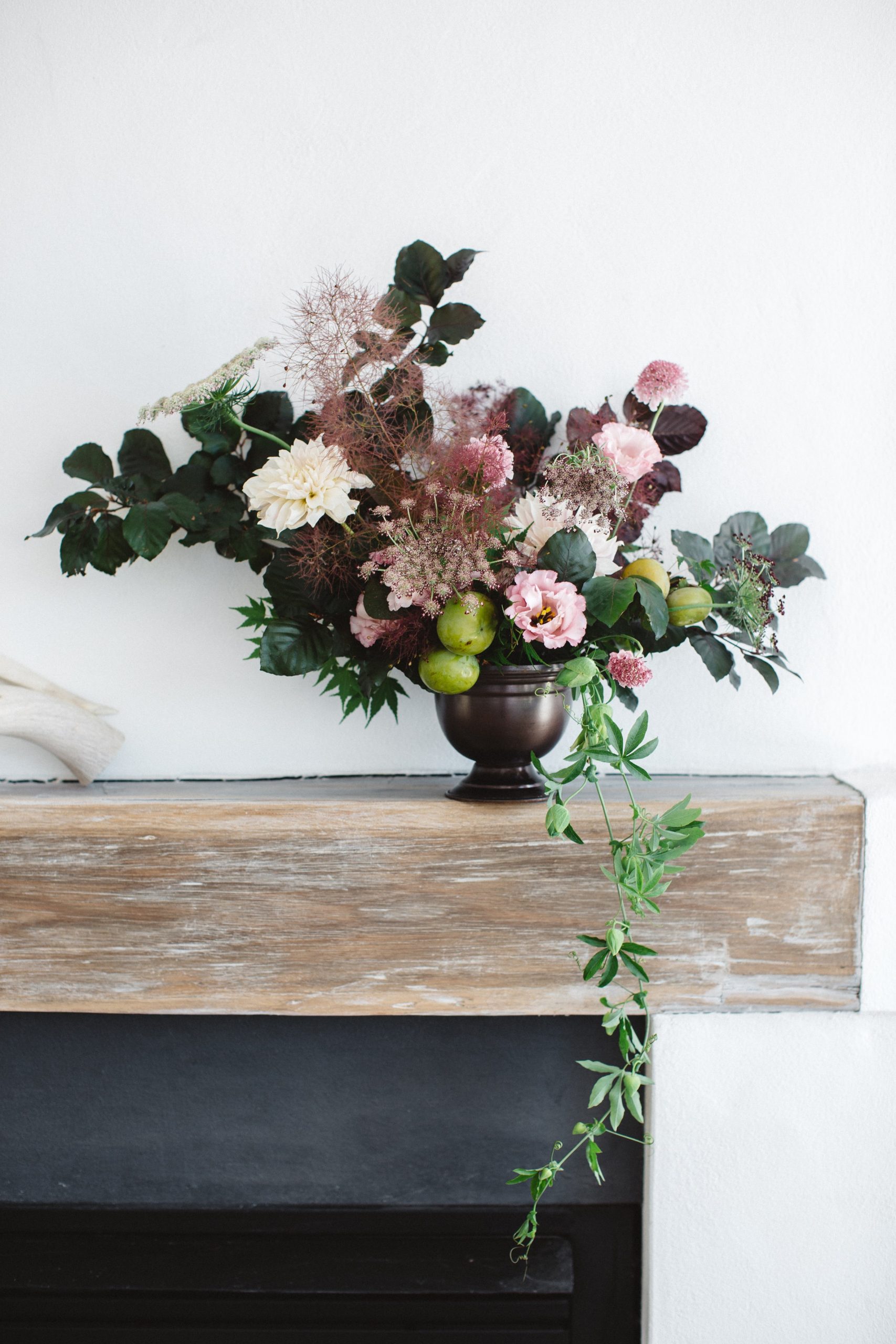 The floral arrangement is an art that has been developed since the highest antiquity. It consists of a container and a harmonized content. It is inspired by the Ikebana and can be realized in 3 aspects: classical, neoclassical, and modern. All over the world, flowers symbolize happiness, conviviality, harmony, and softness. They are used in painting, decoration, garden creation, bouquets, or floral arrangements.
The necessary material and equipment
To facilitate your floral arrangement, gather the equipment you need:
A container to hold your flowers. Depending on the size and number of flowers, it can be a basket, a bowl, or a vase.
Secateurs or a knife to cut the stems of the flowers.
Elastic bands or floral tape to hold the flowers together.
A flower frog or floral foam ensures that the flowers are held securely.
Types of flowers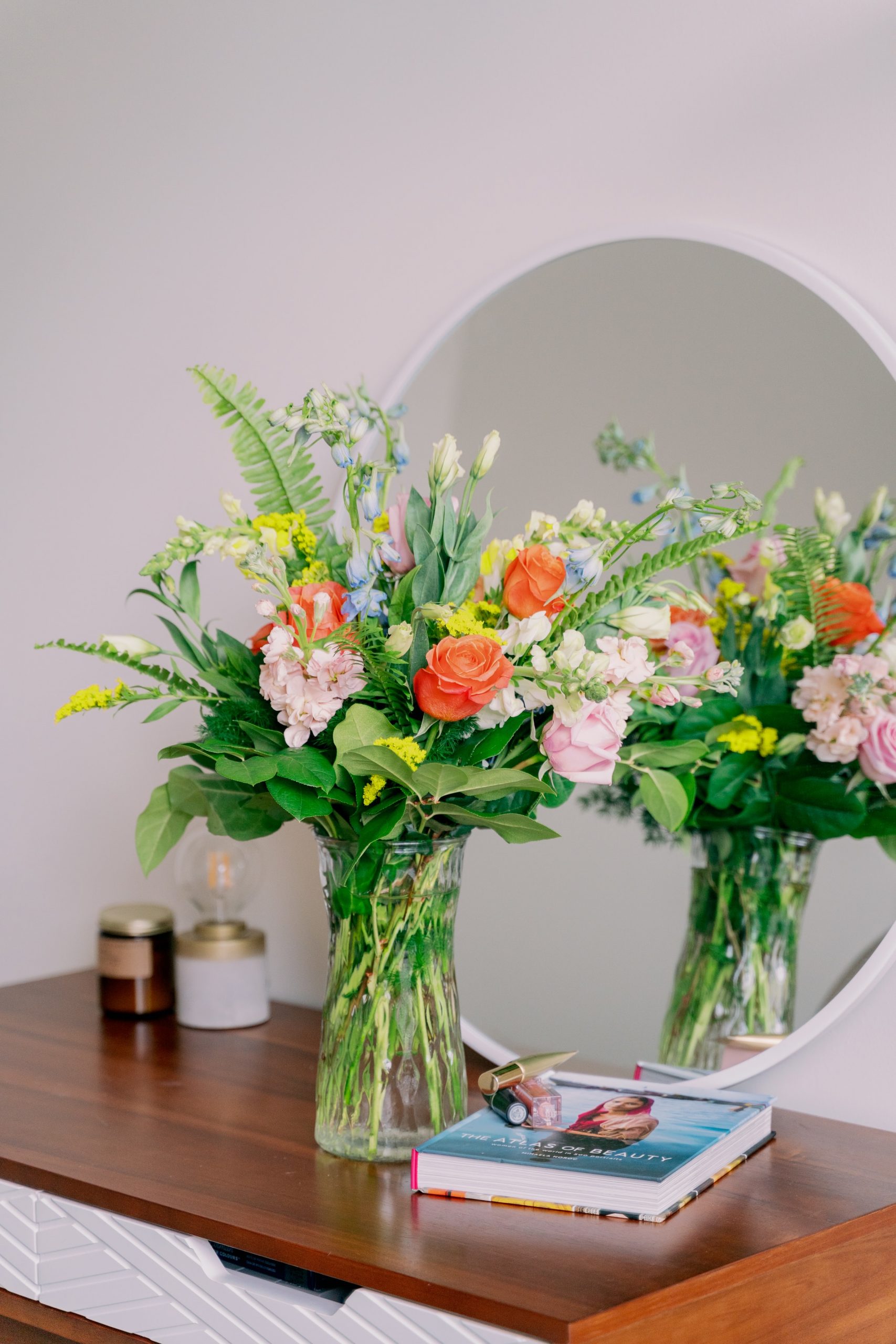 You can make your arrangement with several varieties of flowers. Choose flowers with leaves or thick stems. However, avoid using flowers with thin stems. Indeed, once cut, they will only last a few hours at most. They have the capacity to keep water inside for several days. Here is a list:
Fall flowers: marigolds, statice, hypericums, dahlias, chrysanthemums, zinnias, and asters.
Spring flowers: irises, ranunculus, anemones, delphiniums, tulips, daffodils, mimosas, sweet peas, boronias, and hyacinths.
Winter flowers: Stargazer lilies, Star of Bethlehem, holly, camellias, amaryllis, poinsettias, cosmos, and jasmine.
Summer flowers: hydrangeas, lavender, alstroemeria, daisies, forget-me-nots, gerberas, larkspur, agapanthus, freesias, snapdragons, tuberose, and Irish bells.
Also, choose flowers that you can find year-round, such as gladiolus, roses, carnations, proteas, orchids, heather, eucalyptus, gardenias, etc. You can add texture and foliage such as Weigelia, Cotinus, Euonymus, etc.
Flowers look pretty
Cut flowers are decorative elements in their own right. And that's already an excellent reason to install them in your home, on the dining table, kitchen bar, living room shelves, or elsewhere… And the advantage is that it is not difficult to find flowers that match your decorating style. Prefer white flowers for a modern interior, pastel flowers for a bucolic spirit, flowers with bold colors for an interior with character, and dried flowers for a bohemian atmosphere (and to never change them)
The realization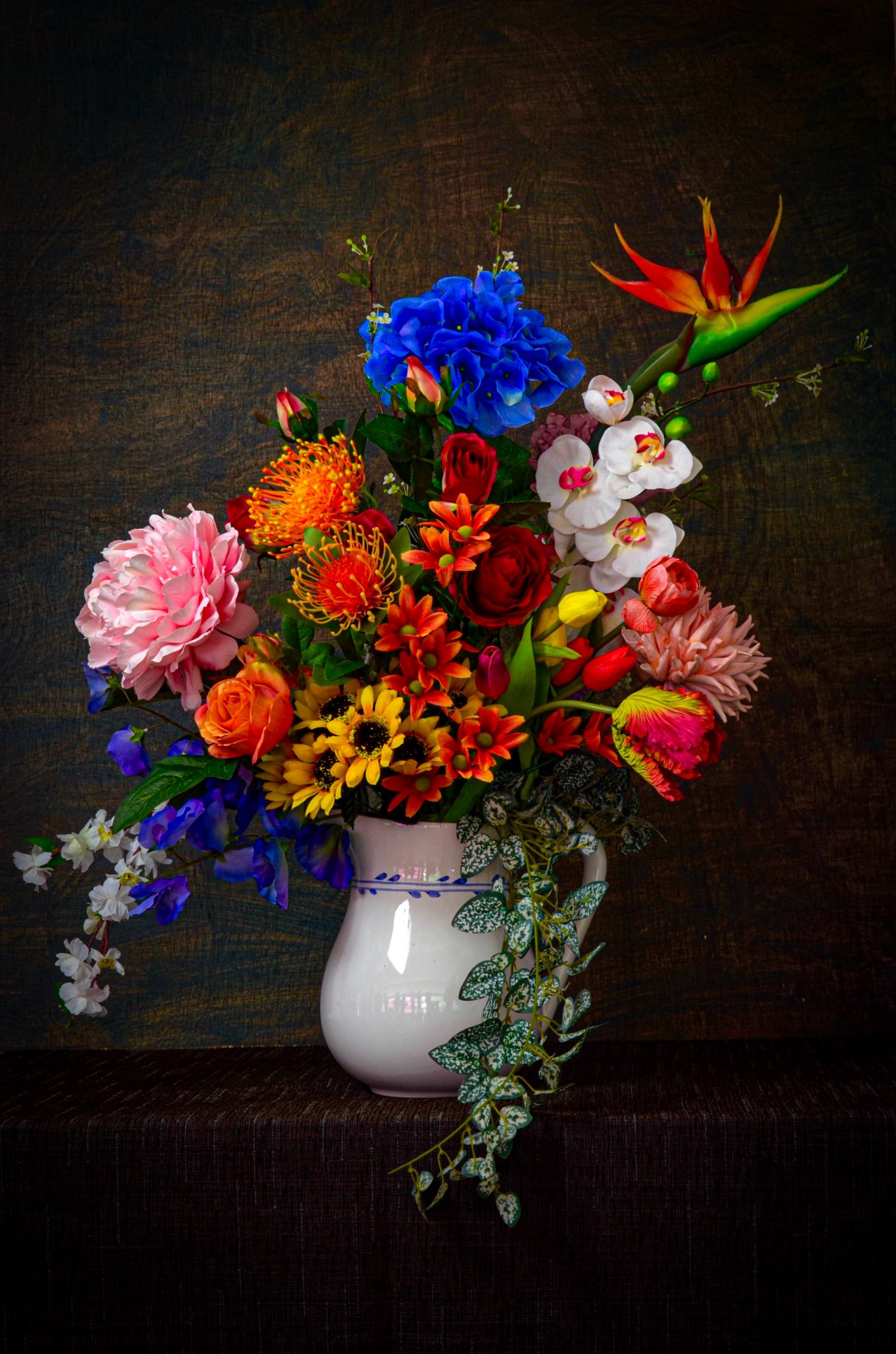 To harmonize your floral arrangement, diversify and combine colors. When the flowers and materials are gathered, prepare the surface where you will make your arrangement. It must be spacious, clean, and covered with newspaper. Now get to work. To do this:
Cut the stems diagonally, about 2 cm to 3 cm from their ends.
Prepare the container: if it's a flower frog you're using, place and secure it in the container with floral tape or adhesive tape. For a floral foam, soak it in the preservative solution for about 15 minutes. Then cut it to fit the shape of the container. Place the deceived and cut moss at the bottom of the container.
Add water: for flowers with closed buds, use hot water.
Place the largest flowers (or the most dominant varieties), overlapping the different varieties, colors, and shapes and creating a circle for each variety. In the rules of flower arrangement, it is indicated to use an odd number. In addition, the flowers should be one and a half times the height of the vase or container.
Add the other components: foliage, texture, etc.
If you don't have a green thumb for flower arranging, turn to an artisan florist. They have the necessary skills and experience in the field. Indeed, he is the best qualified to make a perfectly balanced arrangement. You can thus benefit from his expertise and professionalism, and quality service.
Sound off in the comments section below and tell us what you want to read next and if you want to read more about flower arrangements.