This post is a continuation of Part 2 on 5 Things to Consider for a Hanging Garden. Lately, we have gone through
– Hanging garden: definition and origin
– Hanging garden: principle
– Hanging garden: advantages
We will now cover:
– Hanging garden: disadvantages
– Hanging garden: different types
– Hanging garden: setting up
Disadvantages of the hanging garden
It is well understood that if a hanging garden is installed at a great height, the major disadvantage is the risk of wind entanglement, especially swirling winds.
Therefore, in this case, one cannot opt for long trunk trees that are particularly exposed to the risk of breakage. Preference should be given to trees with multiple trunks, which are more resistant in these conditions, such as the rhododendron or Carpinus japonica or other plants.
Good to know: the hanging garden is an ecological concept but also very trendy, used for interior and exterior decoration.
Hanging garden: different types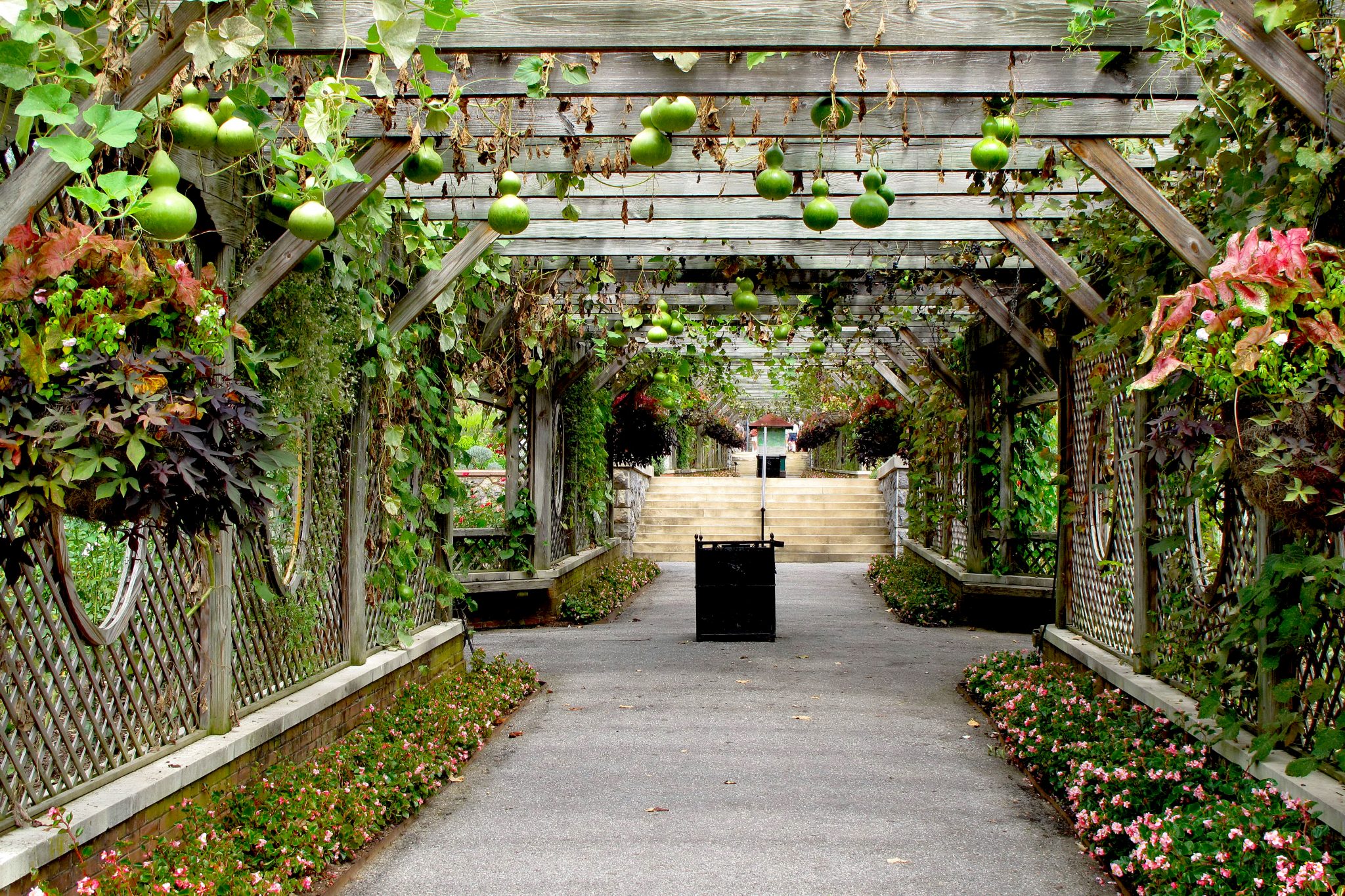 There are different types of hanging gardens that everyone can enjoy in our urban areas or in the countryside.
The notion of "hanging garden" includes the roof terrace or vegetated roof, also known as a green roof or eco-roof. It can also be a balcony or a green wall.
It integrates the technique of hydroponics, which consists of growing plants in water, anywhere.
Although very old, hydroponics is an updated and highly coveted cultivation method nowadays. The results it allows to obtain, both in terms of yield and environmental protection, are indeed incomparable with any other form of gardening.
This is why hydroponics is the only cultivation method considered capable of meeting the problems related to the future feeding of an increasingly important world population.
Good to know: there are many hanging gardens created by contemporary artists around the world, and there are also a few gardens still in the planning stage. Mara des Bois by the German horticultural architect Jacques Vieille, the hanging garden by the Palestinian artist Mona Hatoum, Urban Air by the American sculptor Stephen Glassman are just a few examples.
Hanging garden: setting up
The installation of a hanging garden must be carefully considered.
As far as the choice of the plants that will compose a vertical garden is concerned, it remains at the initiative of the gardener who must take into account several intrinsic factors such as:
– the living conditions related to the needs of the plants;
– the risks of draughts and the wind;
– the amplitude of temperatures during the day or the degree of reverberation.
In addition, a serious analysis of the support structure, its capacity to support a potential load or its waterproofing is also required.
The substrate used must be light. It does not necessarily contain soil, but most often sphagnum moss, compost or moss. These components are capable of allowing the good development of plants.
If the hanging garden is to be created on a roof, it is essential to first lay a waterproof membrane underneath the substrate on which a specific drainage system is installed that can be connected to tanks, and then a special fabric that serves as a filter.
Good to know: a hanging garden can be created on a roof, whether it is sloping or flat. Of course, the implementation technique is much less restrictive on a flat or flat roof than on a sloping roof.
Thank you for staying posted on our new blog posts. Hope the posts from Part 1 till here would be of any help to you. Remember to leave your comments below and share these posts with your friends.