Dried flowers have never been so trendy. You might have come across them on Pinterest or Instagram or even in multiple shops. With their subtle colours and a multitude of possibilities, they never fail to impress. Here are some ways in which you can use dried flowers.
Create a Centrepiece out of Dried Flowers
Forget about the old dusty bouquets which were once placed in the middle of the dining table. Today, there is a myriad of ways to reinvent those centrepieces with a touch of modernity by using dried flowers. To have your masterpiece, you must choose the right colour of dried flowers, select a suitable container and top it all up with the right props! For example, a single centrepiece looks fantastic on a round table. On the other hand, you may have several ones for a rectangle or square table since they are more spacious.
You can also design your dried floral centrepiece keeping in mind the occasion. For a special dinner, you can use dried flowers to add a touch of romance by pairing red roses with a bohemian table decoration and vintage tableware. If you want to cut the cliché, opt for pastel tones or white flowers such as orchids. However, if you love dried flowers but have no time to prepare things as needed, you could also head over to Flovie Florist Café. Unlike other cafés in Melbourne, this place will have you falling in love with its flower displays such as the candle chandeliers holding dried flowers, floral garlands, foliage adorned walls etc.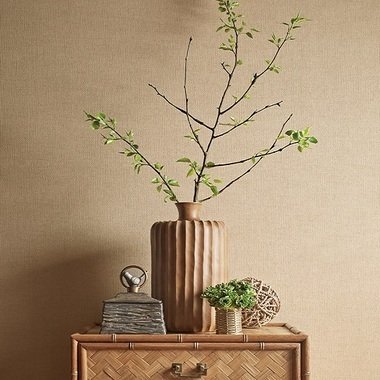 Floral Scent
Once dried, some flowers such as roses and lavenders still retain their fragrance. These flowers can be used to sweeten the air inside your home just as they do in the garden! All you have to do is
Pick some dried petals from the flower of your choice and place them on top of a cheesecloth with the edges of the cloth hanging out of a bowl.
Pour a small amount of water on the petals and cover the bowl with a lid, making sure the edges of the cloth are still out.
Leave it to soak overnight.
The next day, remove the lid and lift the cloth using its edges and ensuring that petals remain inside the cloth.
Gently squeeze the cheesecloth into a saucepan to extract the flower-scented water.
Simmer the water over low heat until you have around 1 tsp of liquid.
Allow the liquid to cool down and transfer to a spray bottle.
You can now have your floral perfume made from a few simple ingredients!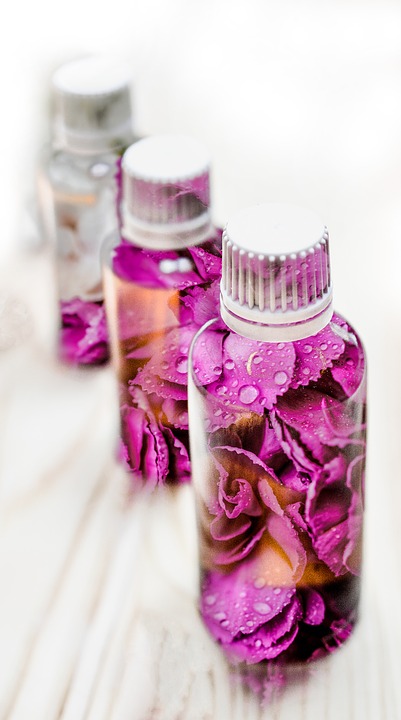 Decorate Candles With Dried Flowers
There's nothing prettier than homemade candles, decorated with dried flowers for a relaxing atmosphere. Not only would it be an easy DIY craft, but it also helps save money by staying away from those pricy scented and decorative candles! For this sweet creation, pick as many scented or unscented candles as you want to decorate, grab a spoon, a pair of scissors, tweezers and the star of the craft, the dried flowers! Don't forget to keep an extra candle to be used as a source of heat.
Firstly, light up a candle to be used as a heat source.
Heat the back of the spoon using the candle.
Take a dry flower and place it on a candle by pressing them using the heated spoon until its glued to the candle.
Use the tweezers to fix the flowers in the right position and scissors to cut off any additional parts.
Voilà! You have your own died flower candles which can also be offered as a gift to your loved ones!
Create a Unique Gift-Wrapping Paper
The gift package is as important as the present it contains. We often neglect this step out of laziness or a lack of time even if it significantly contributes to the pleasure of offering or receiving a gift. With the return of the sun and the arrival of spring, give yourself a nice dose of summer colours by creating your gift-wrapping paper. Take dried flowers and plant stems such as craspedia, lavender, gypsophila, or others) and then scan them, before printing them on coloured or white sheets of paper. Wrap your gifts with these, then add some fresh or dry flowers using raffia and masking tape. You can then wrap gifts using these gorgeous flower gift packages. Success guaranteed!
Frame Dried Flowers
Do you want to decorate your interior space effectively? Opt for dried flowers. They will bring a splash of colours and nature to your home! You can also keep some of them to remind you of a special moment. For instance, you can pick some beautiful flowers during your holidays and preserve them to keep as a memory of the good times you had. All it requires is some fresh flowers of your choice, a heavy book (dictionary or encyclopedia) and a picture frame.
Place the flowers between the pages of a heavy book.
Let them flatten out for a good three weeks.
The final result is to be placed in a beautiful picture frame.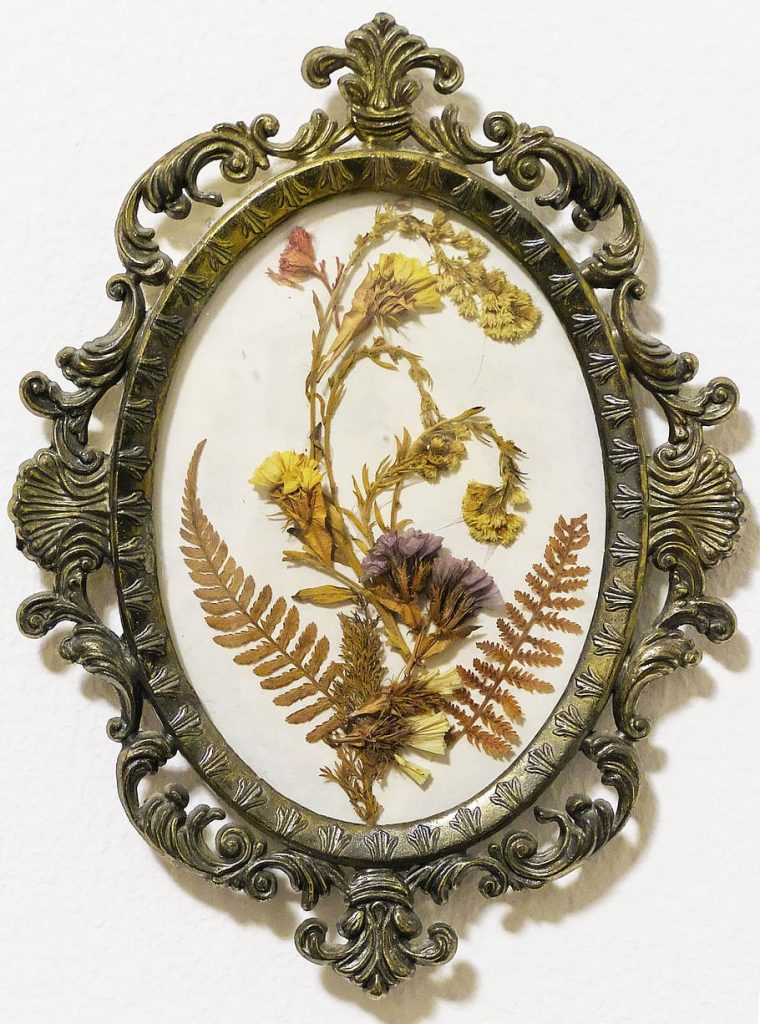 What are the other ways in which you may use dried flowers? Share it with us in the comments below!