Having a large garden is helpful when welcoming guests. It provides all the comforts of relaxing in nature, away from the hustle and bustle of the city. If you have such a garden, you are welcome to decorate it in various ways. Today, we'll help you find some unusual decorating ideas that will turn your classic garden into a fairytale garden. Not only will you want to spend more time in the garden but the kids as well!
Classic Garden Gnomes
Probably the most popular garden decoration, gnomes are a must-have for your collection. They are a little devil that everyone loves, whether it's your children or your guests. They are available in wood, polyresin, plastic, and even metal. They are available in multiple colors, single color combinations, and different sizes. Not only do they add beauty to your garden, but they can also give your garden a personal touch.
If you want to go even further, you can buy other cute little guys and create your own story in your garden. You will find that this particular decoration will make you the neighborhood star. Who wouldn't want to live in a real fairy tale?
Fountains and Other Decorations
Many other garden decorations can add glamour to an evening spent with family and friends in nature. Garden fountains are magnificent and valuable, but they can also capture the attention of all comers.
Other types of garden decorations can be placed in the mud to create an entirely different atmosphere. Animals, hearts, stars, flowers, cars, bicycles, characters with messages such as "Don't climb on the grass!" can also be added.
Various metal fences with unique shapes can also add a lovely elegance to your garden. For instance, you can scatter logs around the garden to give it a rustic look, as if you have stepped out of a mountain landscape.
Cute Decorative Ornaments
And who decided that these ornaments have to be in the form of chubby dwarfs wearing funny hats only? When it comes to garden accessories, there are several options. For example, you can buy various decorations in the shape of animals such as puppies, kittens, hedgehogs, frogs, seagulls, ducks, flamingos, flowers, pigs, etc., and strategically place them throughout your garden.
They come in various materials, sizes, colors, and shapes and can become your child's little friends. Furthermore, such devices can promote outdoor play, away from the inventions of modern technology that usually occupy all the time. With a few good ideas and an average budget, you can change the lives of you and your little ones for the better.
Lighting and Details
Outdoors, just like indoors, requires proper lighting. You can choose key elements such as designer lamps to illuminate your terrace during dinners with friends or aperitifs, or conversely, lighting objects that highlight the details of your outdoor space.
You can also choose candles, lanterns, and light strings to make it more fairytale-like. If they are solar-powered, even better, they can create a cozy atmosphere at night.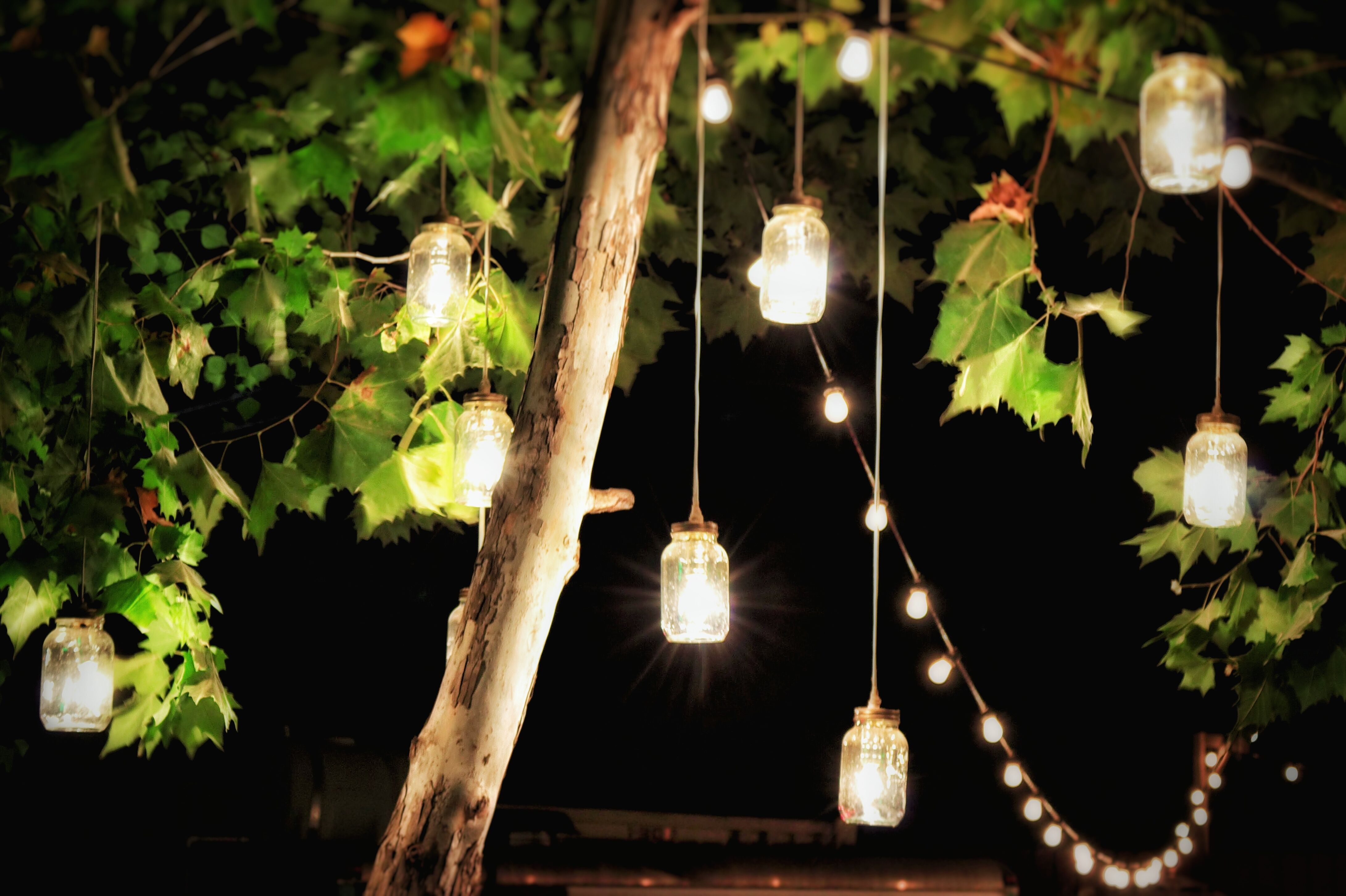 It is essential to maintain your garden, especially in the summer, when friends come and visit you often. In addition to the standard decorations and furniture that you will always have in your garden, you should also buy some unique ones. If you want to have a cozy, fun, and unique garden, feel free to try the ideas in this article.
Everything from classic garden gnomes to unique ornaments such as garden fountains should play an essential role in shaping your garden. Don't forget that this is where you will most likely spend warm evenings with family and friends. Keep it beautiful and warm!