Flowers come in various shapes and colors, and they are all beautiful. Beautiful, but did you know that each one has a unique meaning? Whether you wish to discover which flower best expresses the emotion you feel or which ones are best suited for a particular occasion, these hidden meanings can help you!
1. Anemones
Also known as flowers of the wind, anemones symbolize anticipation and are believed to bring good luck and protect against evil. It is a much sought-after wedding flower that comes in a variety of natural and tinted shades. Colors include red, bright pink, burgundy, blue and purple. If you are not a fan of black centers, they are also available with light green centers! Pair anemones with larkspur and waxflower for a trendy wildflower look!
2. Amaryllis
Amaryllis are symbolic of pride, radiant beauty and determination. The word "amaryllis" originated from the Greek word "amaryssein," which means "to sparkle". Often associated with parties, amaryllis is commonly used in festive centerpieces or inside a wreath. There is no wrong way to use these sturdy flowers. Amaryllis is a wonderfully versatile flower that has punch and has several blossoms on each full stem.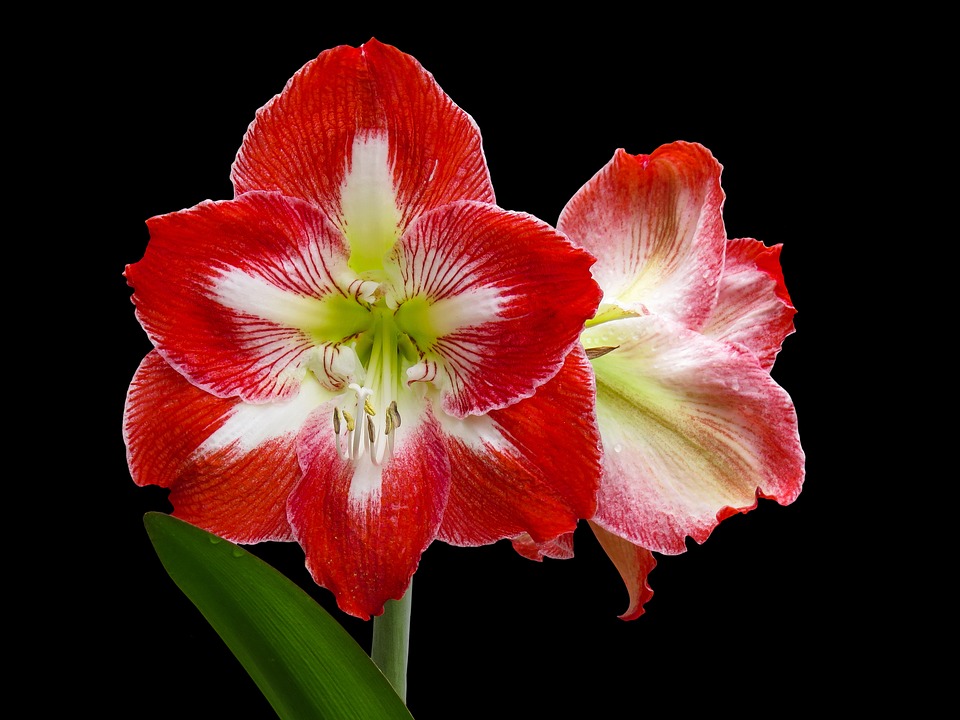 3. Bouvardia
The Bouvardia symbolizes enthusiasm, and are named in honor of Charles Bouvard, who ran the Royal Gardens of Paris during the reign of Louis XIII. Bouvardia has beautiful star-shaped clusters of flowers on delicate branches and is available in yellow, pink, red, peach, and white. Bouvardia is also called royal Katty, albatross, and pink luck.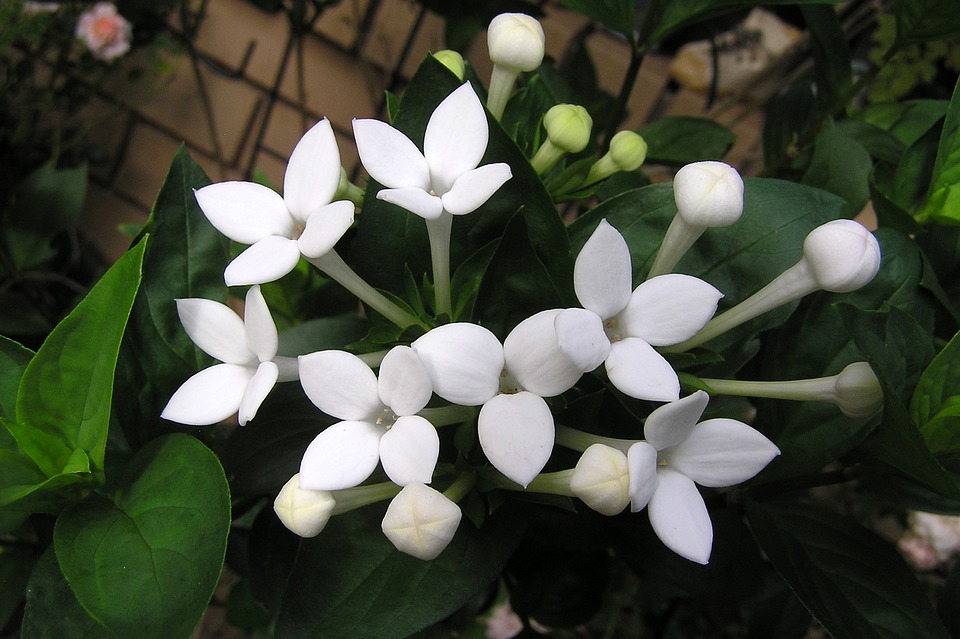 4. Astilbe
The astilbé flower is also known as goat's beard or feather flower. The meaning behind these flowers are "I will wait for you" or "I will wait some more", symbolizing patience and devotion to a loved one. But don't be fooled by their delicate appearance, they are quite sturdy flowers. The flowers rest on strong green stems above airy green foliage. Each stem has a plume of feathery branches containing clusters of small flowers, which gives a beautifully soft and fluffy bloom. Astilbe also come in various colors including white, red and several shades of pink.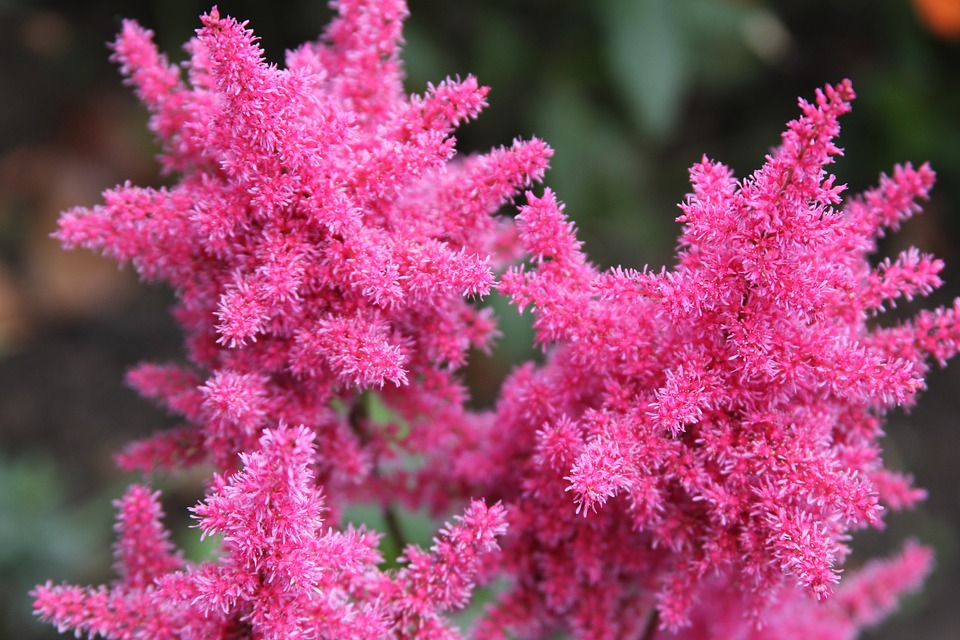 5. Anthurium
This exotic flower symbolizes hospitality and represents kindness, making these heart-shaped flowers a perfect way to enhance your interior decor. They have a waxy appearance and come in six bright colors. They go well with other remarkable flowers such as proteas, orchids, and roses.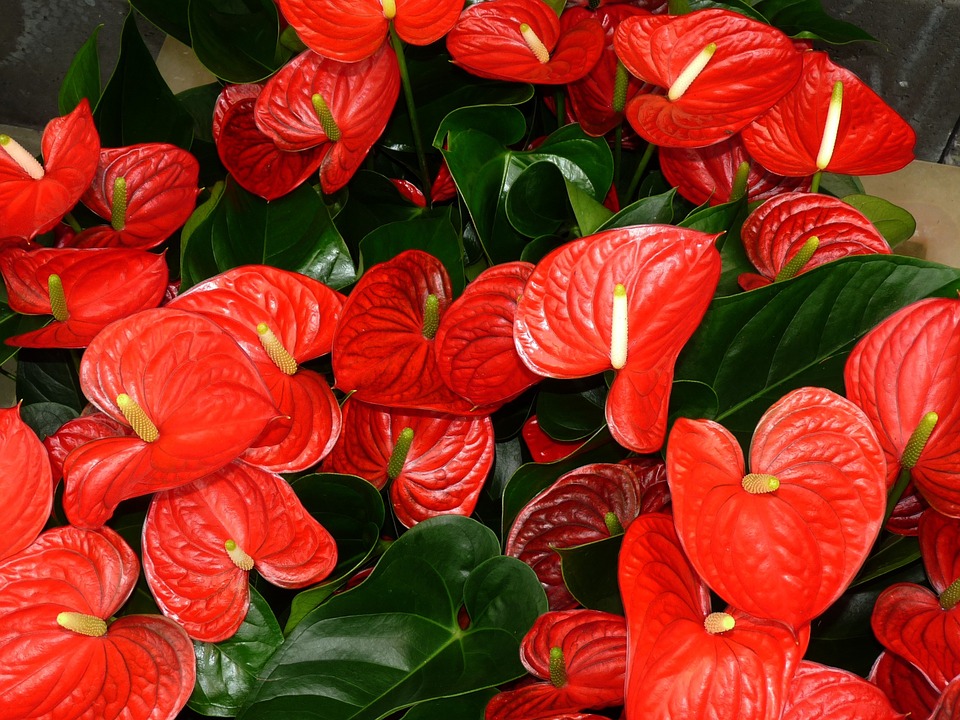 6. Calla lily
Named after the Greek word for beauty, the calla lily is a traditional symbol of marriage and is used to celebrate life's significant transitions. Calla lilies are an example of "magnificent beauty," while white calla lilies represent purity, honesty, and innocence, making them a popular choice for wedding bouquets. In addition to white, calla lilies are also available in shades of pink, purple, yellow, orange, and more.
7. Carnations
Like rose and other flowers, carnations have a slightly different symbolism depending on the colors. On the whole, they symbolize pride and beauty. For instance, red carnations are symbolic of love, admiration, and pride. Pink ones represent the love of a woman or a mother while white carnations symbolize innocence and pure love. Use single stems in your arrangements for a fun splash of color, or group three to five stems to create a tousled focal flower that can be mistaken for a peony!
8. The Bird of Paradise
The bird of paradise symbolizes joy and heaven. This tropical flower (aka the crane flower) also represents fidelity, thoughtfulness, and love. The hard part of the flower, which looks like a beak, is called the spathe and makes the flower appear of a bird's head and beak since it is perpendicular to the stem. Once flowered, each stem has three bright orange and three blue petals.
What are the other hidden meanings behind flowers have you ever heard of? Share it with us in the comments below!