Is your garden looking a little dull lately and you are completely out of ideas of how to add some aesthetic value to your outdoor space? Well, you totally need some ideas which will transform your garden from dull to a beautiful space.
When my garden turned dull, I did not have a lot of money at that time to invest. So I did some research and came across some easy and cheap ideas which turned my outdoor into a masterpiece. Today I decided to share some of the ideas with you. Are you ready to embark on this adventure with me? First of all, it is important to look after your garden well, it needs to be correctly accessorized as well that is why I am writing about some easy garden decors which you can make yourself, you can as well get your kids to help you, that might develop a hobby for gardening. For me, gardening has always been my safe haven. For now, let's check out some garden décor ideas :
DIY garden seating which will impress your guests
Are you aware that you can make garden seats out of old tires? All you need is some old tires, cushions, and plywood. Spray your tires with any color which will match your setting. Cover the upper part of your tire with plywood but make sure that you measure your diameters correctly. At last, you stuff the cushions in the plywood and get ready to enjoy your garden seatings. I am sure that your guests are going to be impressed once they find out the origin of your seats.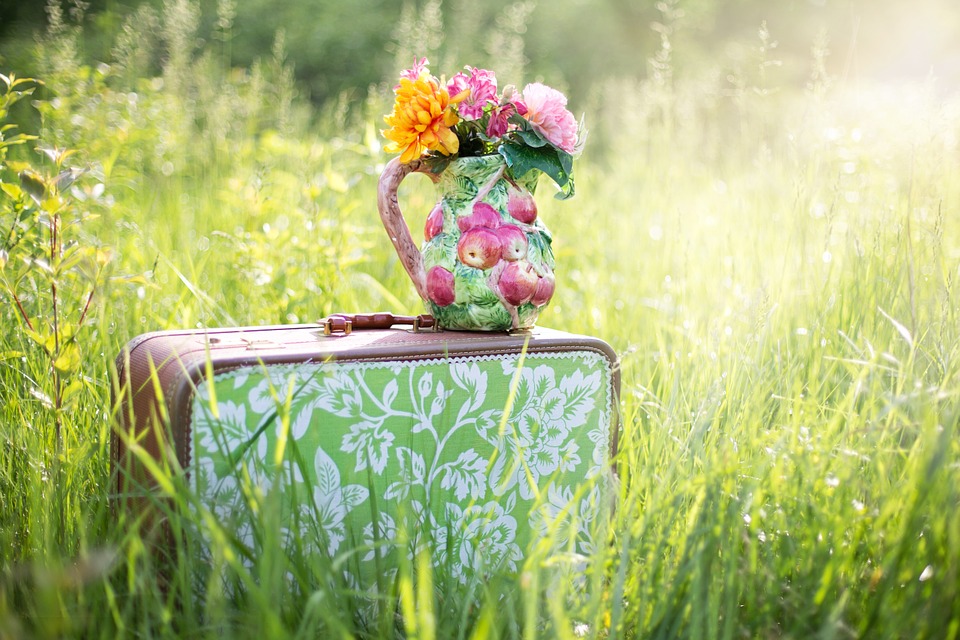 Suitcases flower pots
Are you into vintage things? Have you ever thought that you can make flower pots out of suitcases? Fascinating right? Well, all you need is an old suitcase. You might want to poke some holes in the suitcase to allow the soil to get some air and avoid water retention. Fill your suitcases with soil and adequate fertilizer and plant your favorite flowers. When the flowers grow up, it is going to add aesthetic value to your garden and the suitcase will match the retro look which you are looking for. If you do not own a retro suitcase, you might want to check with your older relatives or friends.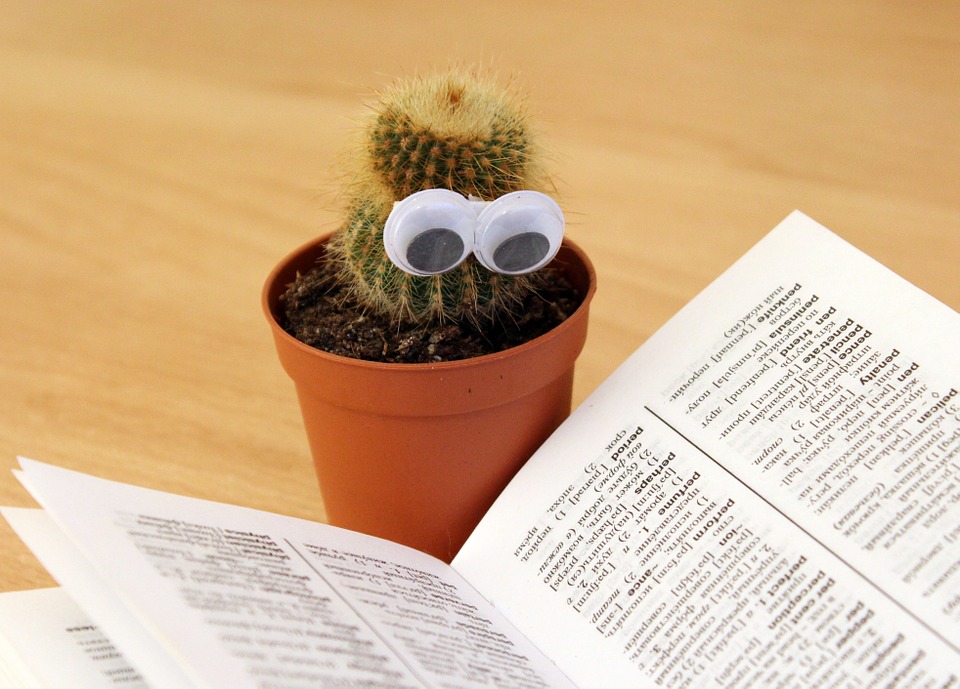 Cactus rocks in pots
Cactus are awesome garden décor but however, they do not grow in all kind of weather and demands a lot of time to maintain them. People who have cactuses have testified that it adds a lot of value to their outdoor space. Not to worry though, I came up with an idea which will add value to your garden and you do not even have to worry about maintaining your cactuses. The magic is to paint some pebbles into cactus plants. You can browse for some tutorials online.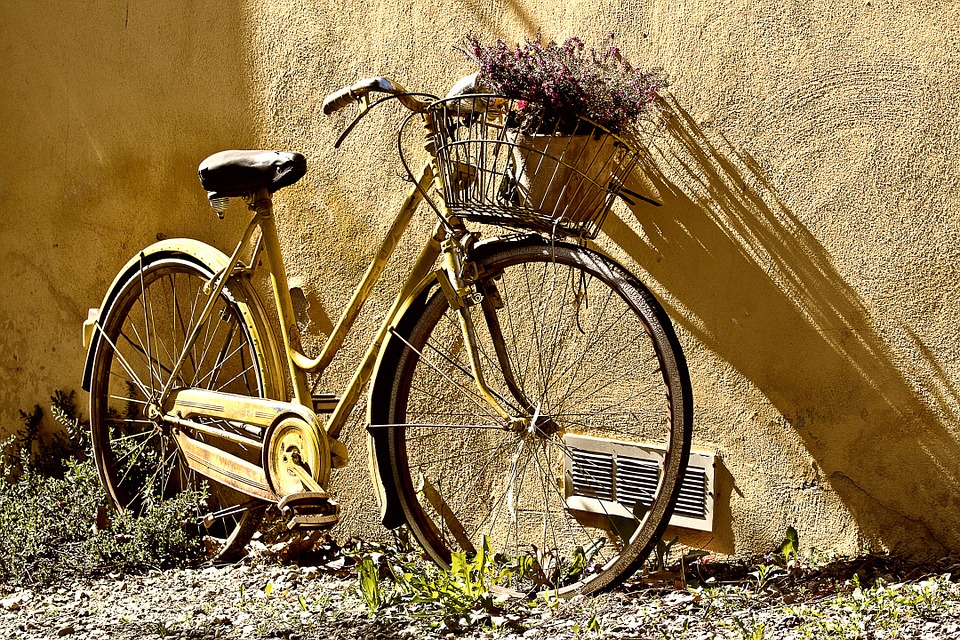 Transform an old bicycle and decorate your garden with it
Do you have an old bicycle which is covered with cobwebs in your garage for years? Well, it's time to pull it out as I am going to share a great idea with you which you can carry out with an old bicycle. I am sure that most of you are unaware that an old bicycle can be a great accessory for your outdoor space. All you need to do is to spray paint on your bicycle. Make sure that you choose a jolly color which will match your outdoor space. Then hang flower baskets on it.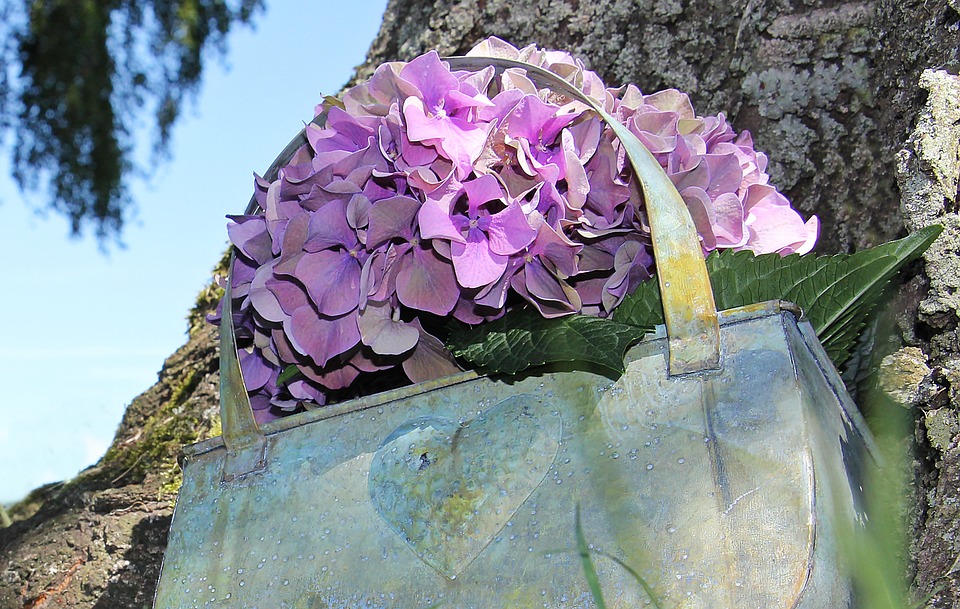 Decorate your garden with recycled tins
Do you consume a lot of canned food? If yes, then what do you do with the used tins? Before throwing the next can in the dustbin, let me tell you that they add beauty to your garden. If you do not like throwing your coffee or food tins, you are going to love this idea. You can recycle your old tins into beautiful garden accessories. Empty them, wash it well and turn them into traditional plant pots.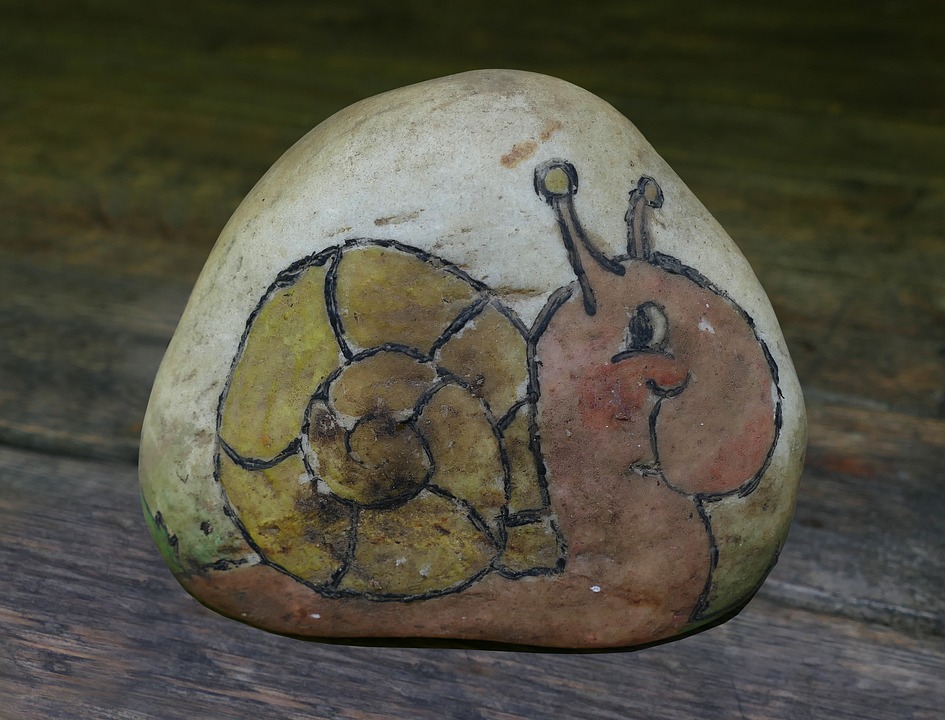 Painted pebbles
Is your garden full of pebbles? Why not turn them into a masterpiece! Grab your paintbrushes and give way to your imagination. Painted pebbles are the cutest garden decors that you can make. You can choose from ladybugs, toads or even fruits, whatever character you choose to paint, they are going to fill your garden with happiness.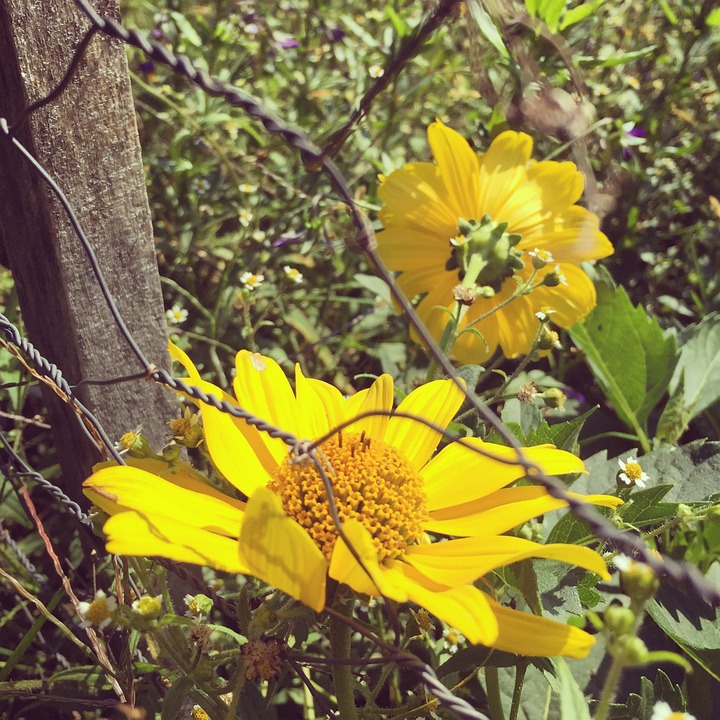 Chicken wire flowers
How you ever thought that you can make incredible decors with chicken wires? While I was browsing through the internet, I came along a picture whereby someone made flower garden decoration with chicken wire. You can easily DIY yourself some garden décor in form of metal flowers. To add more beauty, you can spray them in one of your favorite colors. Trust me, I have tried this idea, it will definitely leave your guest speechless.