Creating a stunning and functional outdoor space is the dream of every homeowner and landscape enthusiast. One popular and versatile option to achieve this is by incorporating a pergola into your outdoor area. Pergolas not only provide shade and shelter but also add an aesthetic appeal that transforms any ordinary space into an inviting and charming retreat. In this comprehensive guide, we will explore various pergola designs and styles, along with essential considerations to help you choose the perfect structure for your outdoor space.
Understanding Pergolas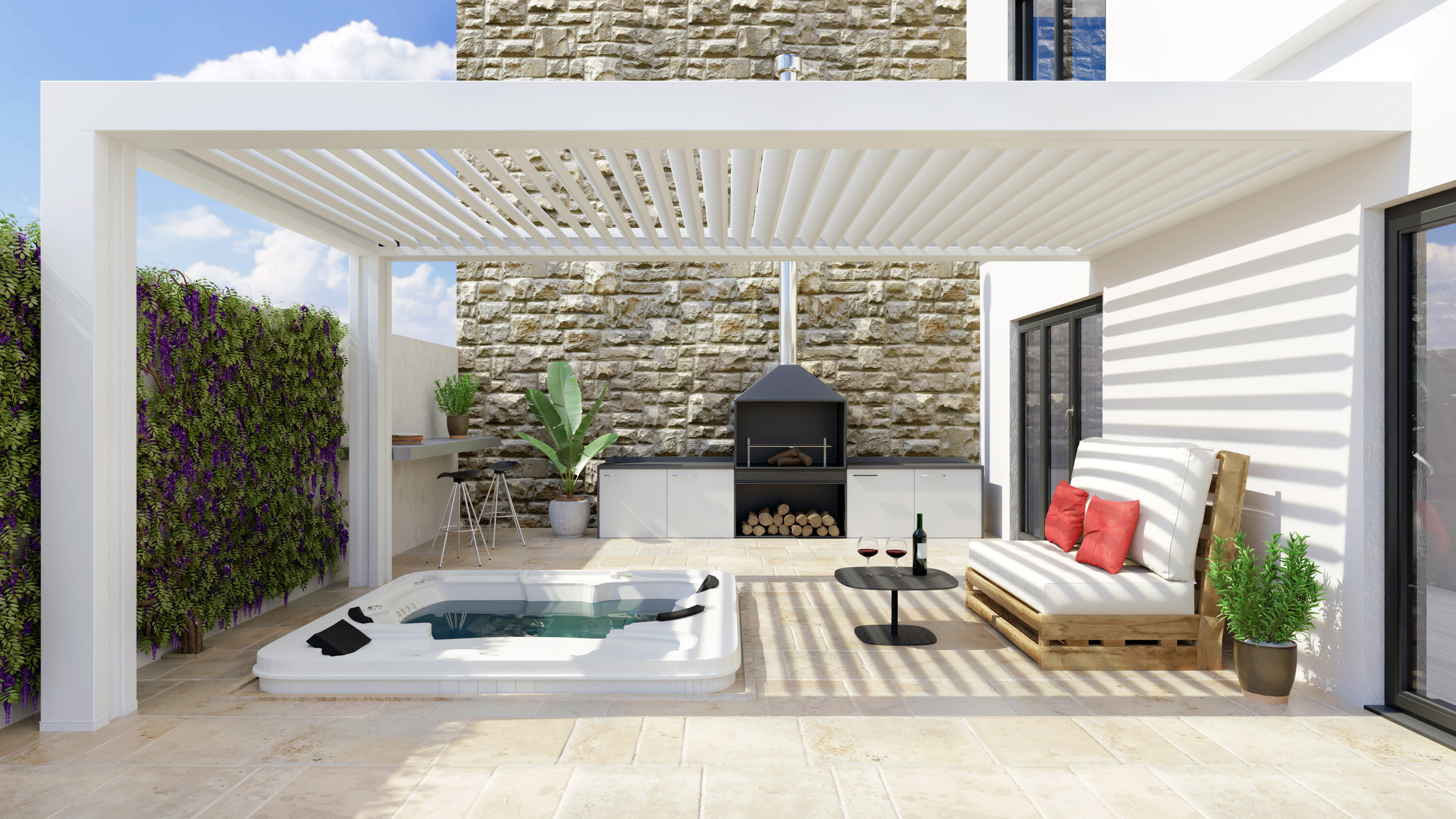 Let's first understand the premise behind this outdoor structure before getting into the diversity of pergola designs. A pergola is a type of architectural element that consists of vertical supports or columns that hold crossbeams and an open lattice or slatted ceiling. Pergolas were traditionally built to provide shaded walks or to support climbing plants such as vines and roses, creating a natural and refreshing setting.
Pergolas have progressed beyond their original use and are now often utilized as freestanding or connected structures in gardens, patios, decks, and even swimming areas. They offer a semi-sheltered space with a good mix of light and shade, making them excellent for a variety of outdoor activities such as dining, relaxing, entertaining, and gardening.
Types of Pergolas
Gable Pergola: The gable pergola takes inspiration from the classic gable roof, featuring two sloping sides that meet at a peak. This design adds a touch of sophistication and is perfect for areas that experience heavy rainfall or snow, as the sloped roof allows for efficient water runoff.
Classic Pergola: The classic or traditional pergola design features a simple yet elegant structure with evenly spaced rafters and no roofing material. It offers partial shade while allowing ample sunlight to filter through, creating a warm and welcoming ambiance. This timeless design complements both modern and traditional outdoor settings.
Arched Pergola: An arched pergola has sweeping arches around the top of the building, creating a feeling of elegance and beauty. This design works well in more formal outdoor environments and compliments a wide range of architectural types.
Contemporary Pergola: For individuals who prefer sleek lines and simple design components, the contemporary pergola is ideal. It frequently incorporates elements such as metal, aluminum, or even composite materials for a more streamlined and elegant appearance. For instance, J&K Innovate It offers lovely metal pergolas built to your specifications. Compared to the traditional wooden models, theirmetal louvered pergolas comes with a host of benefits like less maintenance and light control.
Sail Pergola: The sail pergola is a one-of-a-kind and inventive design that employs fabric sails as a canopy. The sails may be changed to produce varied levels of shade, and they can also serve as a dramatic and aesthetic focal point in your outdoor space.
Factors to Consider When Choosing a Pergola Design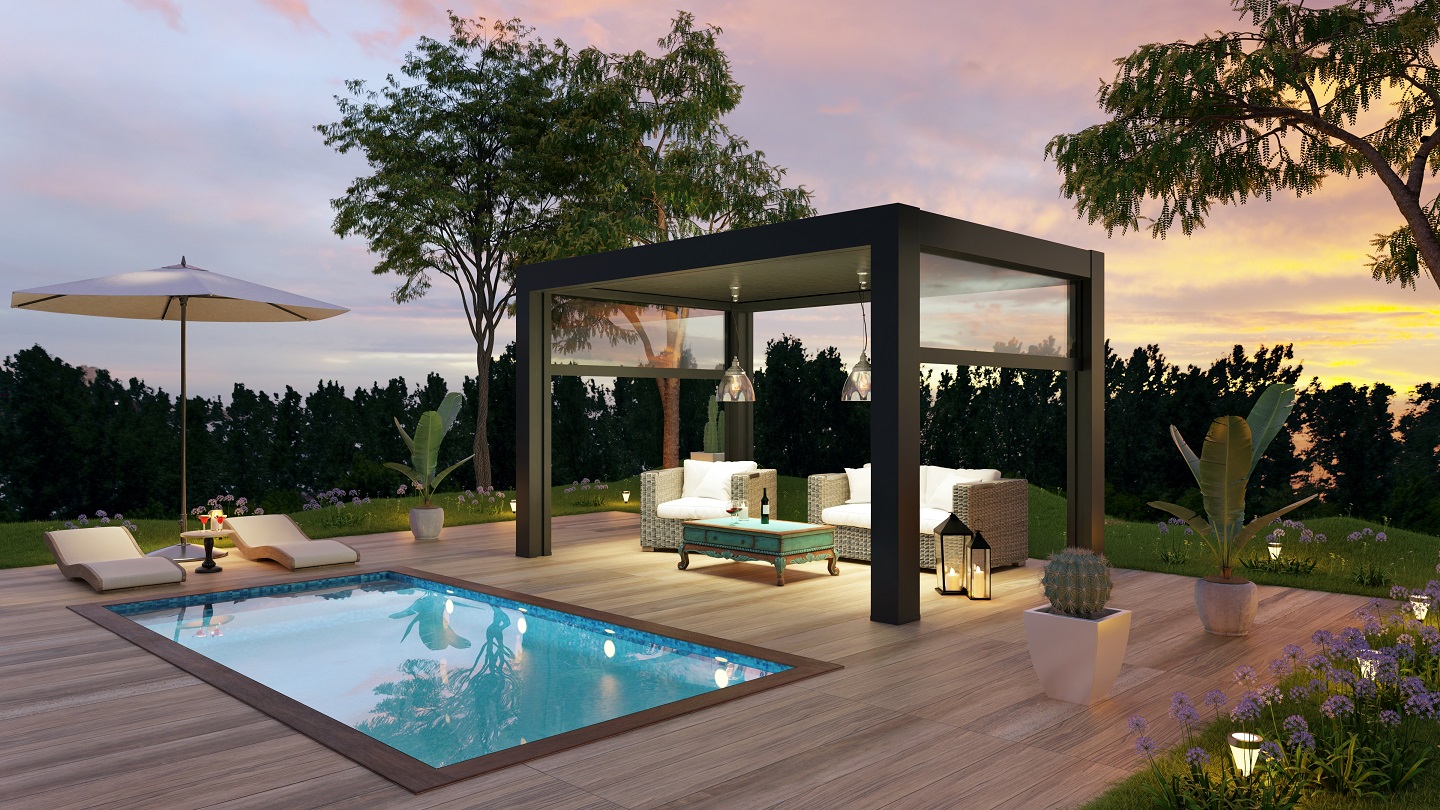 Location and Size: The first step in establishing the best position and size for your pergola design is finding the ideal location and size that matches your outside area. Take into account the available space, the architecture of your garden or patio, and any neighboring structures that may have an influence on the pergola's placement.
Purpose and Functionality: Think about how you want to use the pergola and its purpose. Is it primarily intended for eating and entertaining, as a comfortable reading nook, or as a shelter for a hot tub or outdoor kitchen? Understanding the objective can help you choose the optimal design for your needs.
Climate Considerations: When selecting a pergola design, consider your local environment. In the event of severe rain or high winds, a larger structure with a solid roof or additional supports may be desirable.
Material Selection: Pergolas may be made of a variety of materials, including wood, metal, vinyl, and even fiberglass. Because each material has distinct properties, consider issues such as durability, maintenance needs, and aesthetics before making your selection.
So, if you are looking for a reliable and affordable company in Miami to add a modern touch to your backyard, contact J&K Innovate It or visit their website for more information.