Regular mowing is essential for a healthy lawn. With our practical guide, turn your lawn into a lush green garden. A beautiful lawn takes care of! Follow these smart time-saving tips that will ensure a fresh, well-cut lawn that's perfect for basking in the sun. So, without further ado, let's dive into this blog and learn some of our best tips for mowing your lawn.
1. How often do you mow the lawn?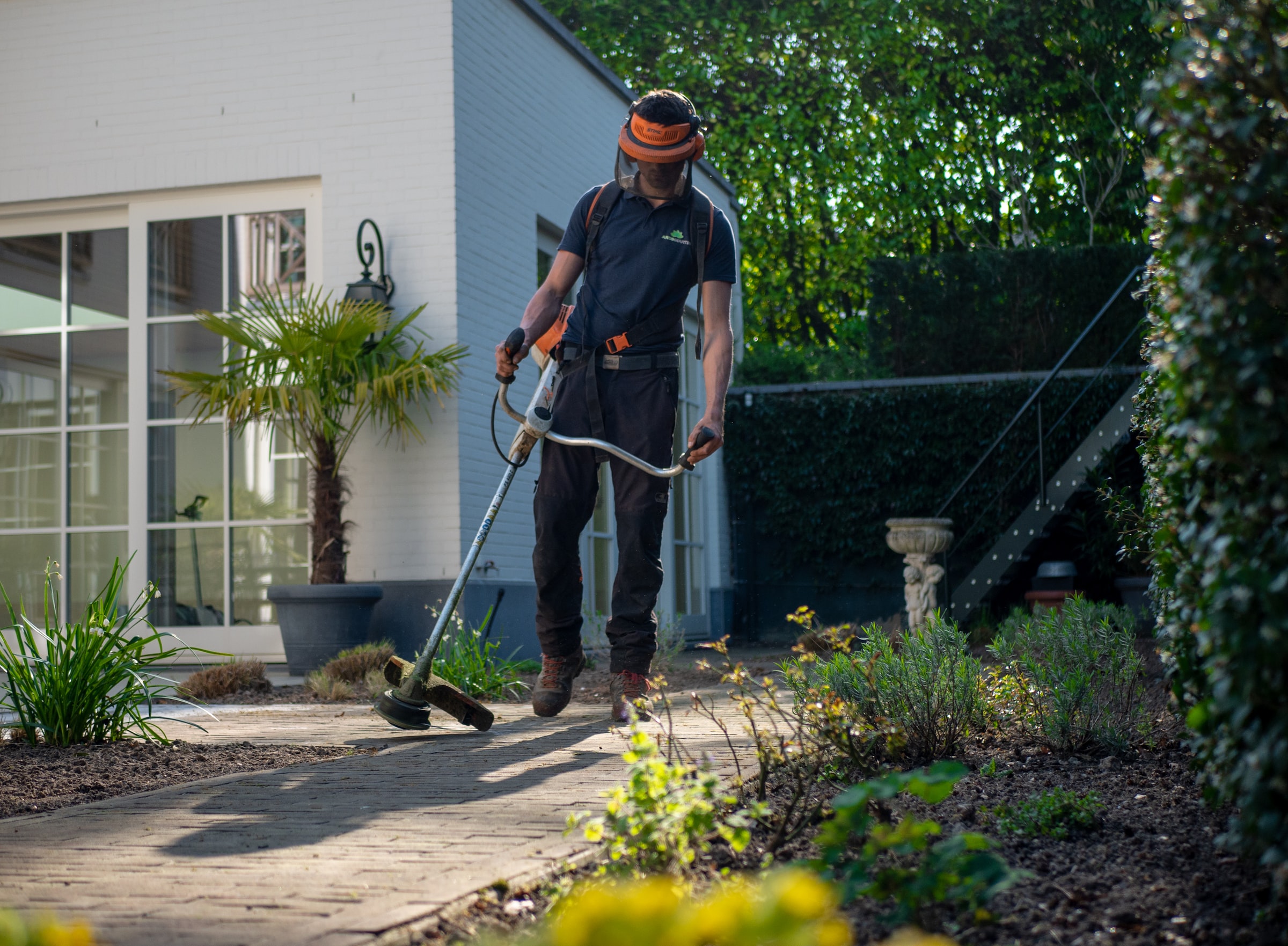 For a perfect lawn, you should mow at least once a week or even more in the spring. If your lawn grows more than 2.5 cm per week, two mowings per week are necessary. The mowing frequency also depends on the type of lawn. A rustic lawn can very well be mowed once a week during the growing season, while an ornamental lawn requires mowing every 4 to 7 days if it grows faster. Shady lawns grow more slowly, so mowing once a week is enough.
Regular mowing is essential for good lawn maintenance throughout the growing season (between February-March and October-November). This spreads the clumps of grass and thickens the grass. However, a thick lawn is the best way to fight against the invasion of weeds. Following the weather report(the grass grows faster when it is heavily watered), you will need to pass the mower every 5 to 10 days.
2. Mow when the lawn is dry
Refrain from mowing in the morning, when the grass is steeped in dew, or after a downpour. Wet grass that is too soft tends to clump together in the mower's discharge system, requiring it to be emptied constantly. Moreover, the tires of the mower will not have good traction on wet ground. Also, remember to turn off your automatic watering system before mowing.
3. Clean up before and after mowing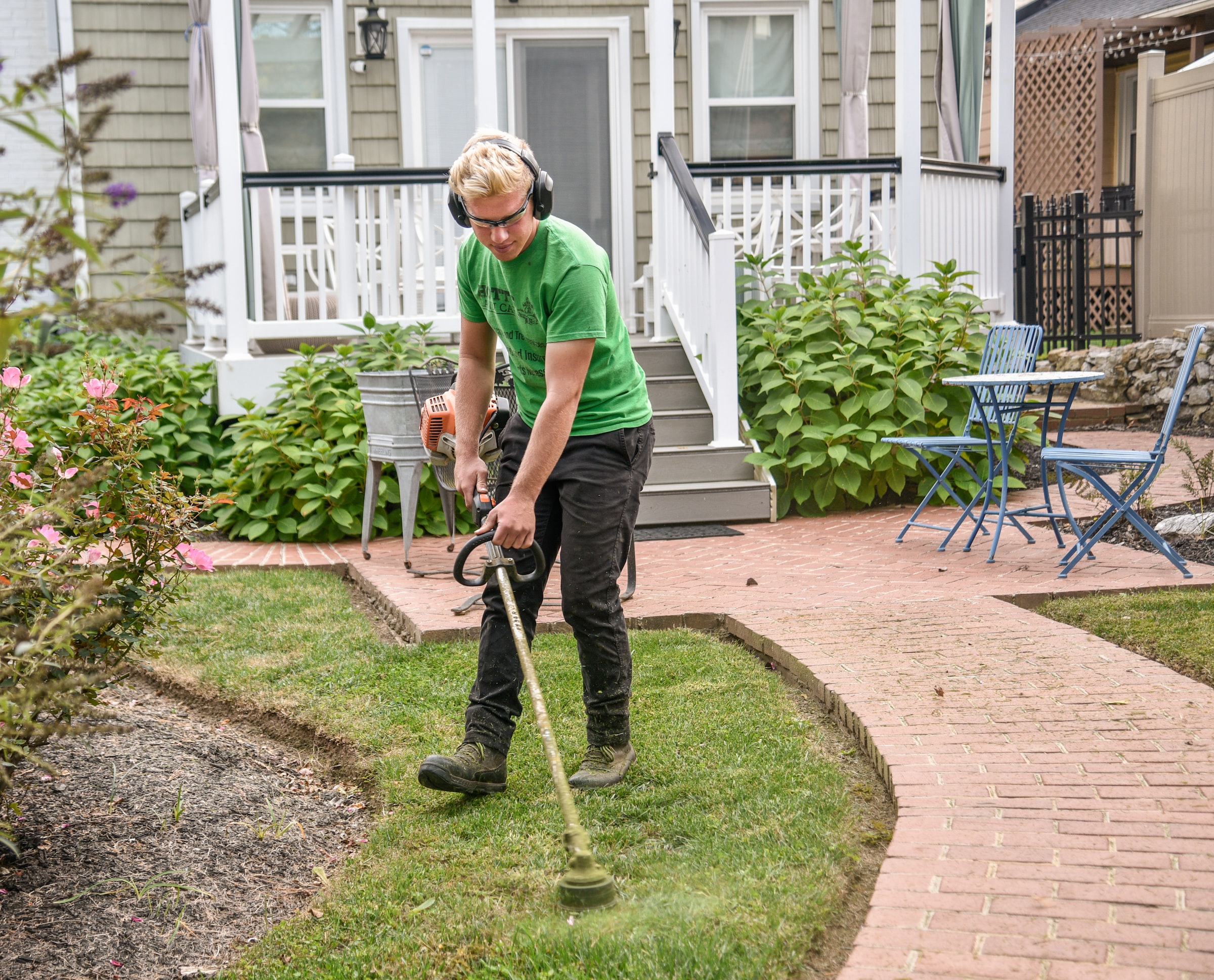 To avoid all risks of projection and not block the mower, clear the lawn of stones, dead branches, wastegreens, and all objects that could obstruct the passage. When the grass is cut very close and is very dry, the grass can be left in place to form a natural fertilizer; this is called " mulching " or grasscycling.
Some mowers are also equipped with a " mulching kit ", a special grinder that makes it possible to produce this fertilizer. If, on the other hand, the grass is wet or too high, it must be removed. Otherwise, it will form a kind of "doormat" and smother the lawn. The clippings can then be composted, provided the lawn has not been treated with chemicals.
4. Let the grass grow enough
The grass must be given time to regenerate to maintain good health. Depending on the type of grass, the cutting height will be set between 3 cm for very fine grass and 10 cm for more rustic grass; this may seem high, but longer grass holds more water and will therefore be greener with healthier roots. This is especially true by strong heat: the grass should be cut less close in the middle of summer than in spring.
5. Sharpen mower blades
The first thing to know is that helical blades produce a cleaner, straighter cut. Whatever the type of blade, it must be well-sharpened; otherwise, it will shred the grass. Frayed grass will give a yellowish appearance to the lawn and promote the appearance of diseases. If the grass is very high, it is advisable to practice two passes, planning a few centimeters the first time, then cutting to the desired height the second. In any case, do not cut more than a third of the height. The best pattern to follow when mowing the lawn:
If your mower is not equipped with a collection system: mow in a loop by going around the perimeter of the lawn. Start with an edge with the discharge system facing the inside of the lawn. Make three or four turns, then change the direction of rotation. This technique avoids passing the mower over the cut grass and will save time for collection.

If your mower has a grass catcher, it's best to go back and forth, taking care to slightly overlap the previous strip so as not to leave a small uncut area.
Looking for help?
Complete Mowing & Garden Care offers garden maintenance services for residential, commercial, industrial, and body corporate properties, including shopping centers, sporting ovals, large parklands, and schools. They specialize in lawn mowing, ride-on mowing (acreage), hedge trimming, pruning, gutter cleaning, rubbish removal, weed control, and other odd jobs. They serve in and around Doreen, South Morang, Mill Park, Greensborough, Yarrambat, Plenty, Whittlesea, and Melbourne Northern Suburbs. So, what are you waiting for? Give them a call or visit their website for more information.