Just like the interior design, the exterior design should not be neglected. To decorate your outdoor space, it is essential to choose the right furniture to enjoy it to the fullest. This article will help you with your choice.
Define the Use of the Furniture
You have three possible uses for your outdoor space.
A relaxation area needs cozy garden furniture such as:
– a sofa ;
– a pouf ;
– an armchair ;
– a coffee table
– a chilienne ;
– a shade cloth.
Sunbathing areas must be equipped with :
– deckchairs ;
– hammocks;
– swings.
A dining area with family or friends must include:
– a table and matching chairs;
– a small round folding table for a narrow space.
If you are having trouble designing your garden, don't hesitate to call on garden design specialists to help you.
Choosing the Right Material
In addition to regular garden maintenance, the materials used for the furniture matter a lot in beautifying your exterior.
Wood and Plant Fibers
Wood and plant fiber furniture easily adapts to any garden style. If you have not yet adopted a particular style, ask a landscaper for advice. The application of a saturator once a year is essential to preserve the wood's original color. There are several types of wood available:
pine: it offers a good quality/price ratio, but plan an autoclave treatment once a year;
Robinia: it is relatively inexpensive with a robust and weather-resistant character;
Acacia : it is both resistant to humidity and aesthetic thanks to its uniform stain;
Teak: it is elegant, rot-proof, and resistant but more expensive.
As for plant fibers, wicker, bamboo, and rattan should be dusted and cleaned with soapy water to preserve their color and extend their life. After rinsing, they should be dried in the shade.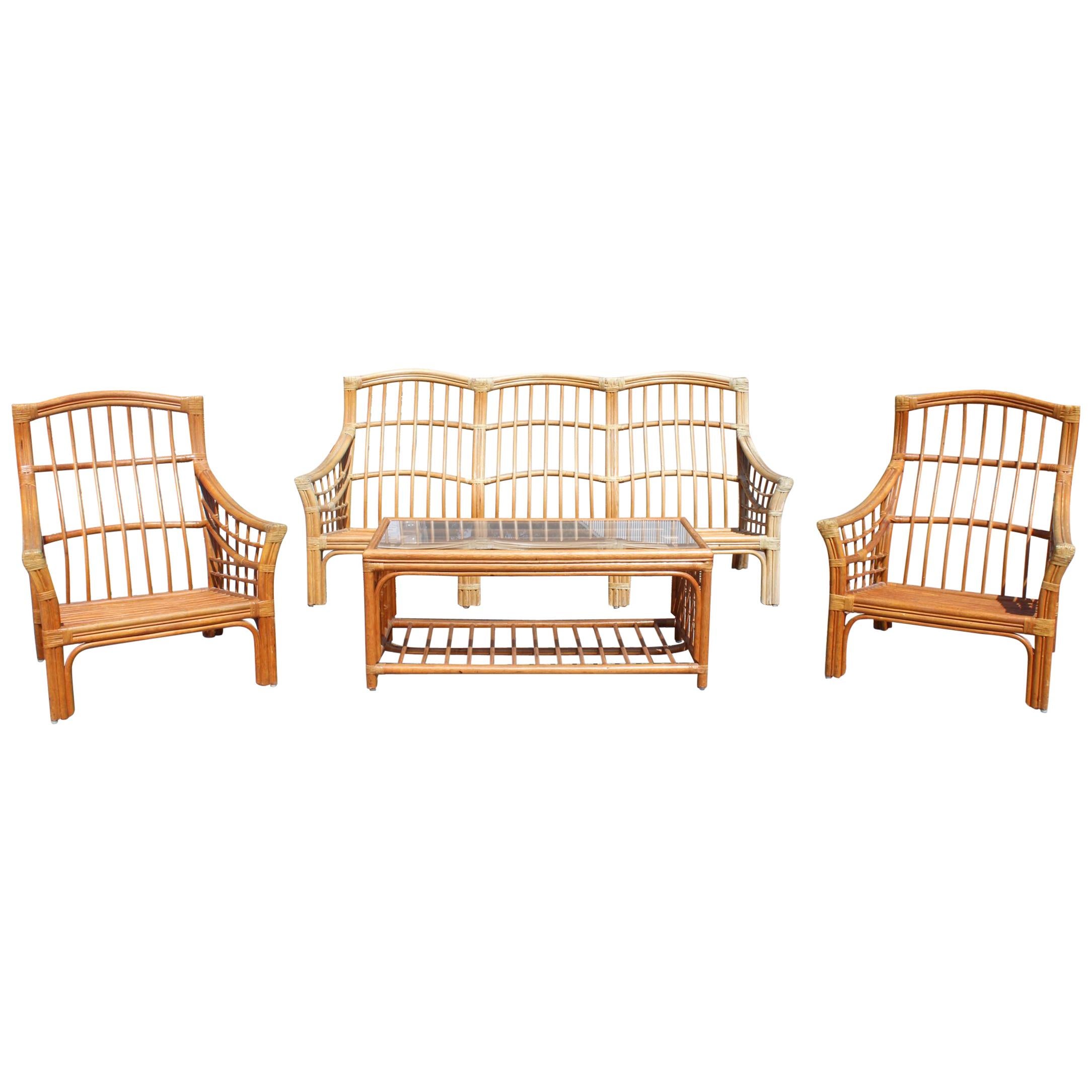 Metal
Metal remains timeless to bring a touch of romance and modernity to your garden. It needs an effective treatment against the effects of corrosion to extend its life. Depending on your taste and budget, you can choose between wrought iron, aluminum, and epoxy steel.
PVC
PVC furniture is perfect for PVC bay windows to access your garden. It is inexpensive, light, easy to maintain, and does not rust. However, it is not very resistant to weathering and discolors easily if exposed to the sun.
Resin or Woven Resin
Resin is UV resistant if treated with polypropylene. It combines modernity and elegance. However, it is essential to check the quality and thickness of the braiding to avoid breaking it.
High-pressure Laminate or HPL
This material is resistant to humidity, heat, UV, shocks, and scratches. It is mainly used for outdoor tables with aluminum structures. It requires no special maintenance and has a long life span.
Outdoor Technical Textiles
They embellish floor cushions and can be used as shade sails and floor mats. They are UV resistant, waterproof, and rot-proof.
Choose Furniture Colors
To give your outdoor space a stylish look, you can choose between:
neutral colors such as white, black, gray, or natural shades to quickly match all furniture styles and ;
bright colors like sage green, pink or yellow to energize the outdoor space.