If you have a deck, love gardening, have a little free time, and are looking for a little green space just a few feet from your home, why not build your garden? Make your space a little more attractive with these flooring choices, and turn your deck into a beautiful garden. So, without further ado, let's dive into this blog and learn some of the things you need to know about a garden deck.
Wood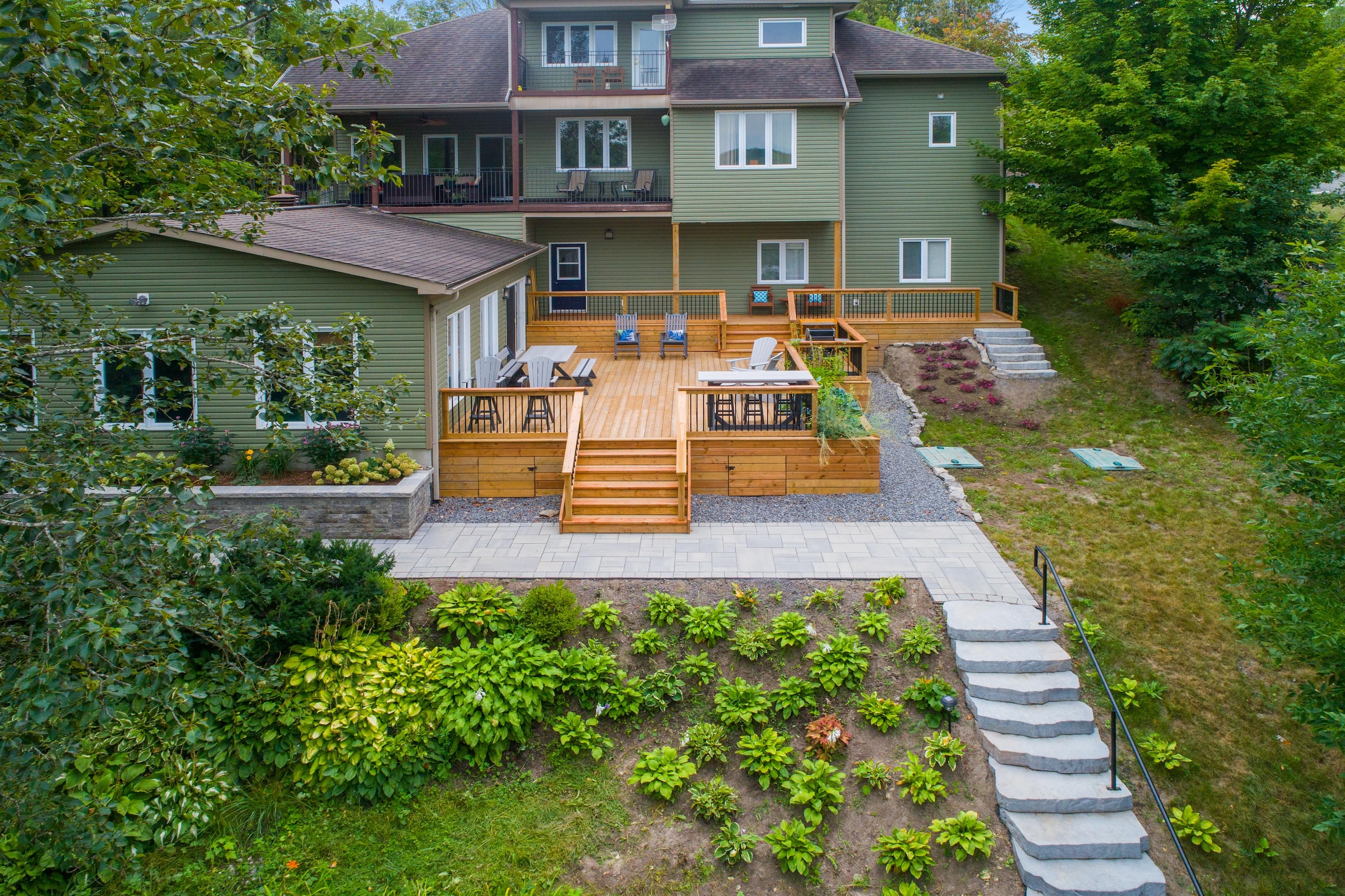 The first flooring material that should come to mind when talking about gardens is wood. Indeed, wood offers an almost verisimilar view to green space, as it comes from trees and forests. It offers a warm, natural look to your floor, not to mention its durability, which is excellent and easy to install. To enhance your garden, it is the most suitable flooring.
However, it requires regular maintenance, and if you don't find a solution to protect it from the weather (sun, rain, etc.) and some pests (insects, moss, fungi, etc.), it could change color or even mold in a flash. Its cost generally varies according to the category chosen, but on average, the price is between 20 and 30 $/m².
Wood composite
We barely talked about wood in the previous section, so why add another layer in this new section? To answer this question, wood composite is not 100% wood. It is made from a natural fiber mixed with resin. Being thermoplastic, the plastic inside preserves the wood and protects it from various attacks like weather or termites.
It is very smooth, and the latest version of this wood does not mildew and lasts between 10 to 15 years. It does not require much maintenance, but its drawbacks are that it is still an incomplete copy of the real wood, and it is expensive. You will need between 80 to 110 $/m² to be able to get it. In addition to flooring, wood composite is also found in materials used for local construction or public works.
The stone slab
Installing real stones in your garden brings out a typical side of nature. Added to a small water fountain, it gives you the impression of traveling to the most beautiful waterfalls in the United States without you having to move a single toe from your terrace. Slabs fit almost any type of home, and since there is a wide selection of stones, there are also many varieties of wellness they can provide.
Apart from being strong, resistant, and easy to maintain, some stones can be fragile to cold and permanent humidity. It will therefore be necessary to adopt a waterproof treatment, and if this is not possible, to avoid taking monoliths with high porosity to avoid breakage. Its price is rather high depending on the stone: for example, 35 to 70 $ for slate, 70 to 180 $ for granite, 60 to 130 $ for limestone, etc.
Grass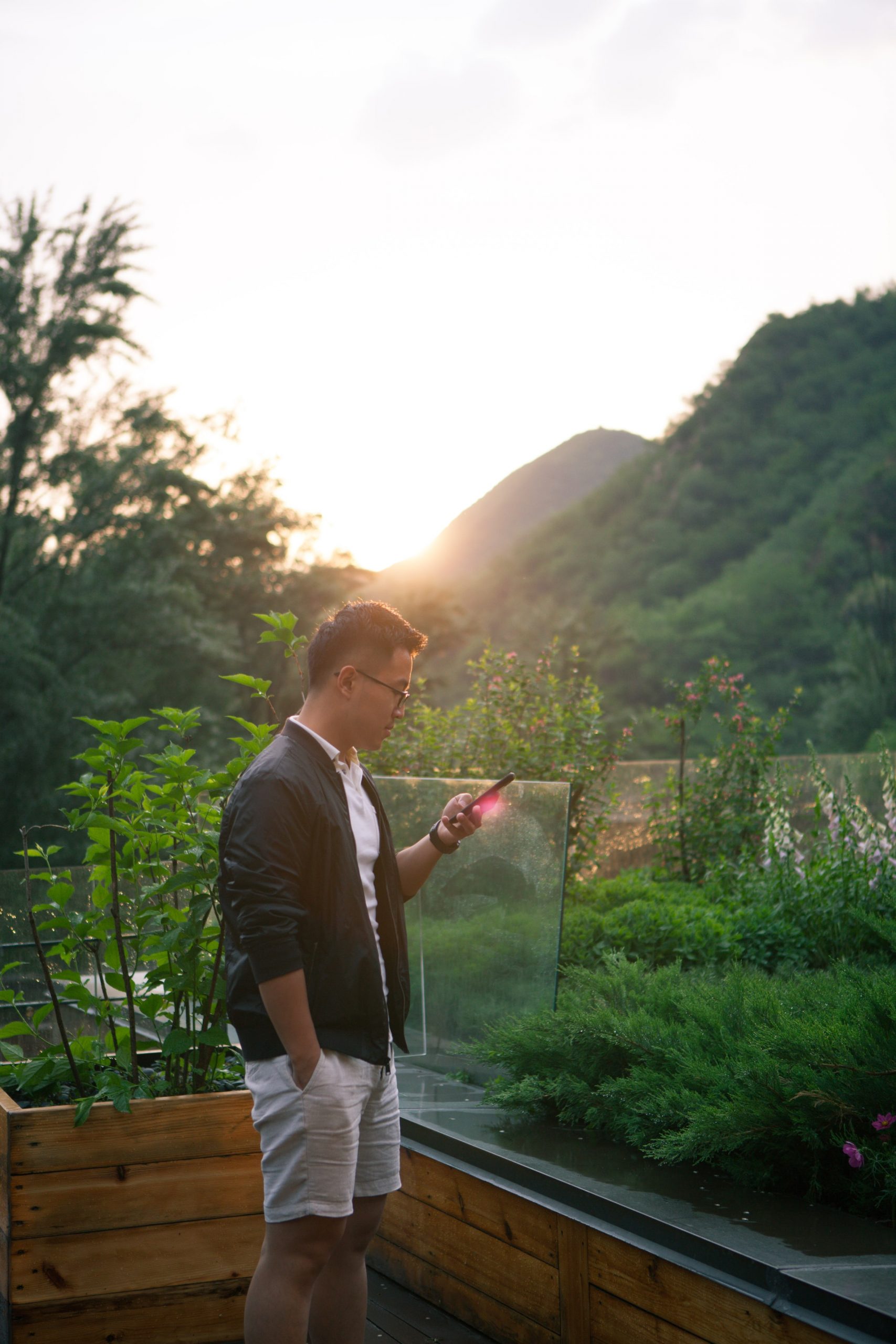 Whether artificial or natural, what garden would be called a "garden" without an ounce of greenery on the ground? And between us, it goes without saying that this coverage is worth it for the pleasure it gives to bare feet when walking on it. Perfectly designed for small and large patios, it adds a touch of greenery to your space, and its honeycomb planting system allows you to enjoy the grass no matter the spacing, location, or region you live in.
It's easy to use, highly absorbent, and provides coolness in the summer. And since you have the choice between a real lawn or a synthetic lawn, it is cheap (between 5 and 30 $/m²). Its only drawback is that it requires frequent maintenance with some knowledge of gardening and a good weekly mowing to preserve it.
Sound off in the comments section below, and tell us what you want to read next and if you want to read more about garden flooring.