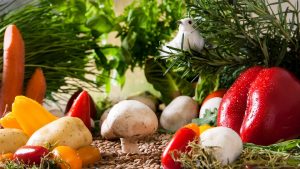 Gardening can be a promising and fun experiment that needs a lot of investment, be it time or knowledge. Today we are going to help you by answering the most frequently asked questions about gardening that we come across on the internet. We hope that our guidance will clear all your doubts.
1. How do I come up with a good garden design?
A: You can walk around your neighborhood and check out their garden designs. Surf on the internet and get some ideas on what kind of design you really fancy. As for me, I think that gardens with wide borders work best. You get a lot of space and even the plants are free to breathe freely.
2. What types of plants do I need to grow?
A: Many people are keen to grow their own food while others are excited in beautifying their landscape. People should buy the seeds of plants that they want to grow according to their gardening needs.
3. Why do my plants keep dying?
A: If your plants keep withering, then either you are doing something wrong while planting the sapling or the soil that you have been using is not appropriate. If you plan on replacing the plant, investigate why the first one got damaged so that you don't repeat the same mistake. You might consider changing the plant's location if it happens repeatedly.
4. How to keep weeds away from my plants?
A: When you decide to plant something, first make sure that you clear all the weeds from your soil. Mulch layers of straw around your plants. However, you will still need to weed every now and then.
5. How to stop birds and insects from eating my plants?
A: You can opt to cover your plants with some netting to prevent birds from approaching them. As far as insects are concerned, it is better to buy a safe insecticide to kill them. Make sure that you buy one insecticide which is recommended for fruits or vegetables and human consumption.
6. How much time do I need to spend on gardening?
A: Normally, plants need a lot of care. It is better to decide on how much time you are willing to spend on your garden. As a matter of fact, weeding, watering and spending time with your plants is essential. It is preferable to start small before taking on a huge commitment.